Fancy a break from the hustle and bustle of London but don't know where to go? Or don't even have your own car and aren't on your friend's or family's insurance policy? Don't worry! At Jaunt, we're all about opening up opportunities for drivers – even those who don't have cars. So, we've come up with a list of great places for those epic day trips from London by car!
1. Windsor Castle
How long does it take to get there? A 50-minute drive
Less than an hour's drive away from Central London, Windsor Castle – aka the home of the royals – offers the prospect of a peaceful day out from the capital. Windsor is the oldest and largest occupied castle in the world and there is lots to see and do. You can check out the treasures of the castle, the changing of the guard or even just wander through the castle's gardens. There are also loads of cafes and bars in the surrounding area of Windsor itself and plenty of places to park too.
2. Brighton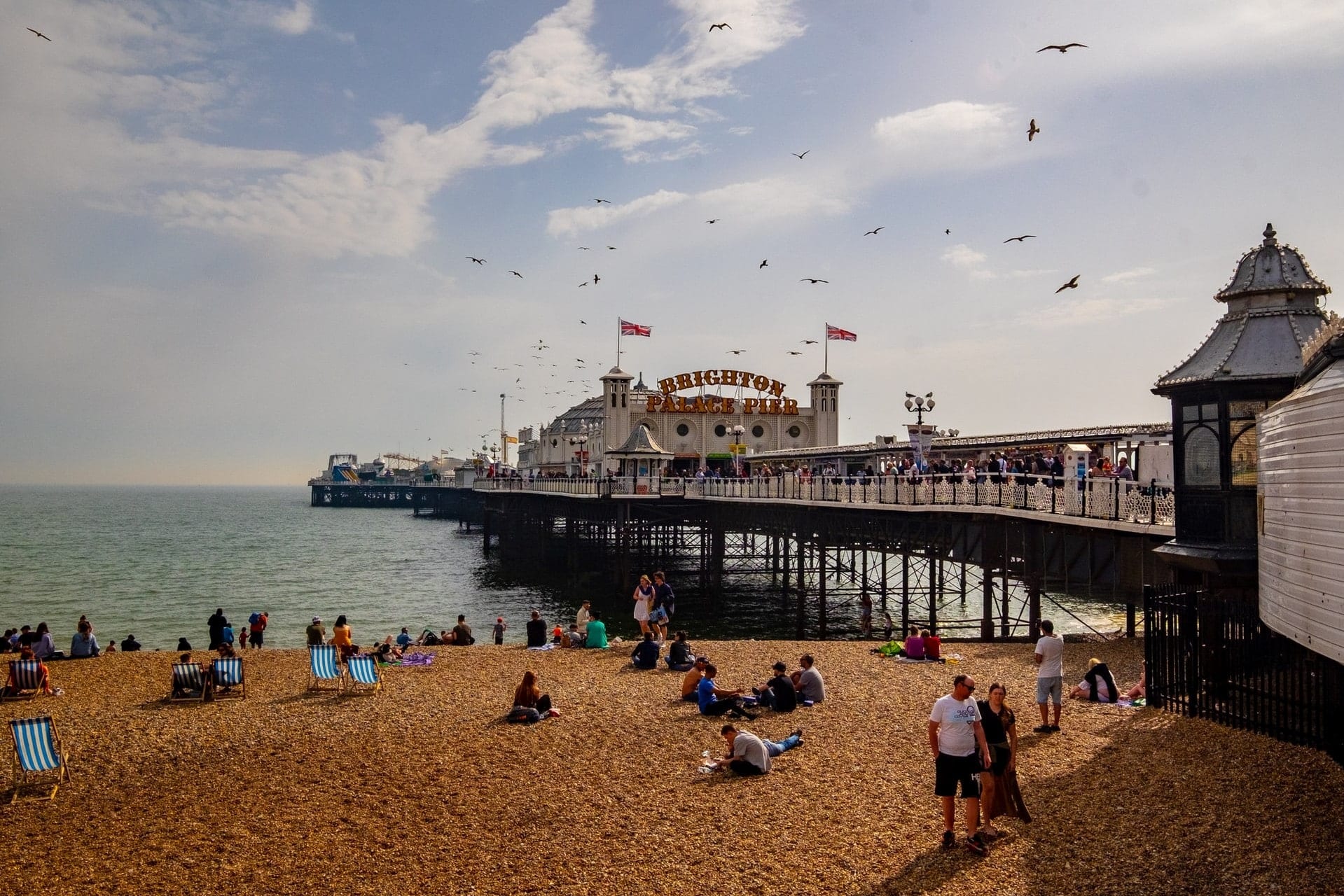 How long does it take to get there? An hour and 50-minute drive
If you fancy heading to the seaside for a day, you can get to Brighton in about an hour and a half from London. Why not head along to the beach for a swim and an ice cream as you soak up the seaside views? Brighton also has a great reputation for its food and drink. There's loads of independent cafes and coffee shops, as well as a range of places to grab some dinner whilst you're there. You can easily spend a day or even a weekend mooching around all the cool side-streets and beach-front walks. There are plenty of hotels and B&Bs too if you want to make it a weekend stay.
3. Blenheim Palace
How long does it take to get there? An hour and a half drive
As long as you don't mind venturing a little further out from London, Blenheim Palace (about 1 hour and 45 minutes away) offers a day out for all ages with parking on-site. Birthplace of Winston Churchill, Blenheim has got loads to offer: from picnic-worthy gardens to mazes and butterfly houses, it offers a peaceful contrast to the busyness of London life.
4. Oxford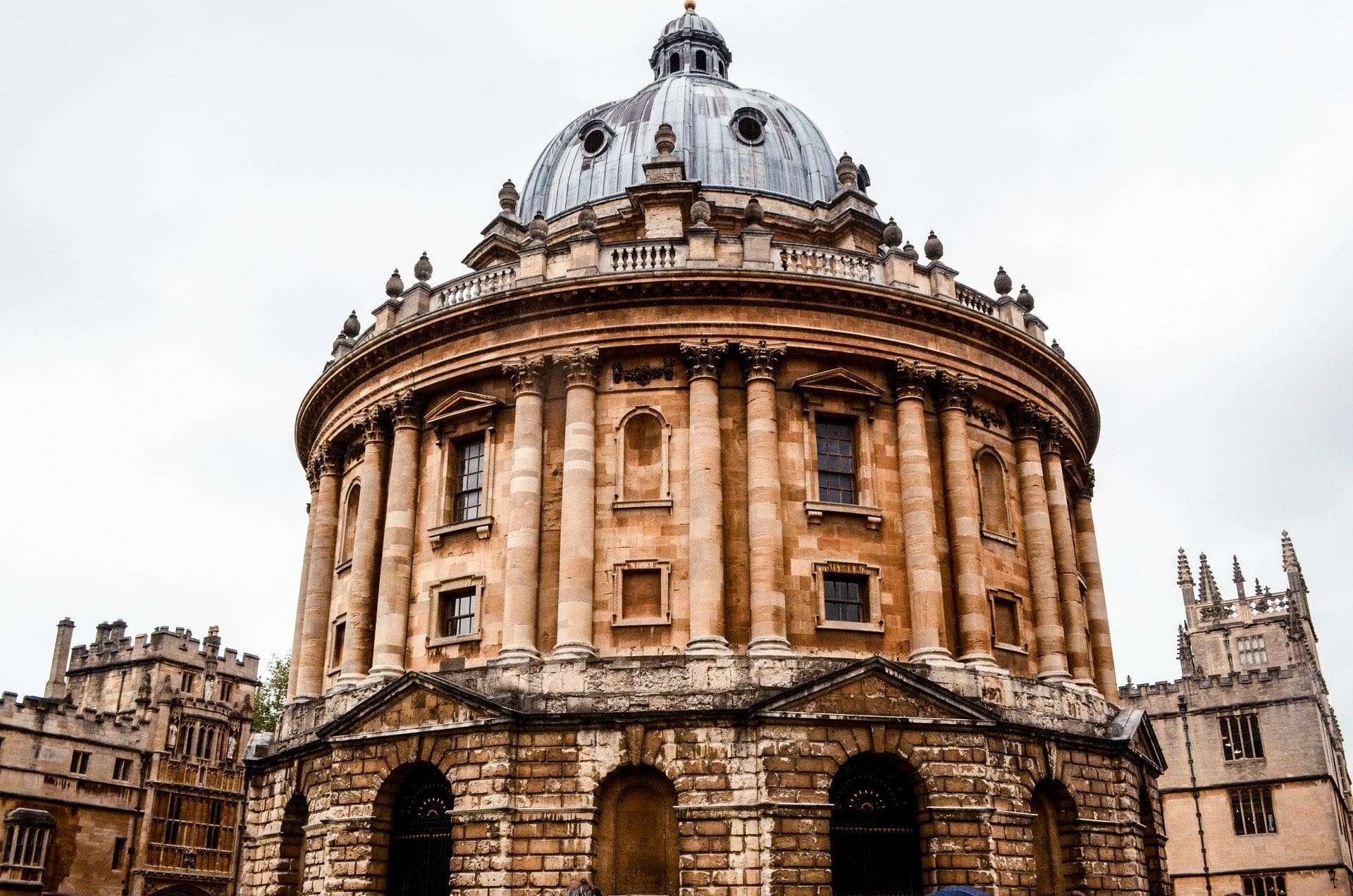 How long does it take to get there? An hour and a half drive
Attracting tourists from all over the world, Oxford is a city on many travellers' UK bucket lists – and for good reason too. From famous historical sights to a whole host of bars and restaurants, you could easily spend more than just one day in Oxford. With limited time, we'd recommend visiting some of the university's colleges, going punting on the river and climbing the University Church of St Mary for some amazing views across the city! It's no wonder it's one of the most romantic weekend breaks in the UK.
5. Box Hill
How long does it take to get there? An hour and 10-minute drive
If you're looking to explore slightly closer to home, Surrey's Box Hill (a National Trust area) offers loads of different things to do for a nature-filled day out. You can enjoy a picnic in the hills, go on butterfly walks and cycle across the countryside. If you're bringing kids along, you can check out the natural play areas and fun trails dotted across the place as well.
6. Stonehenge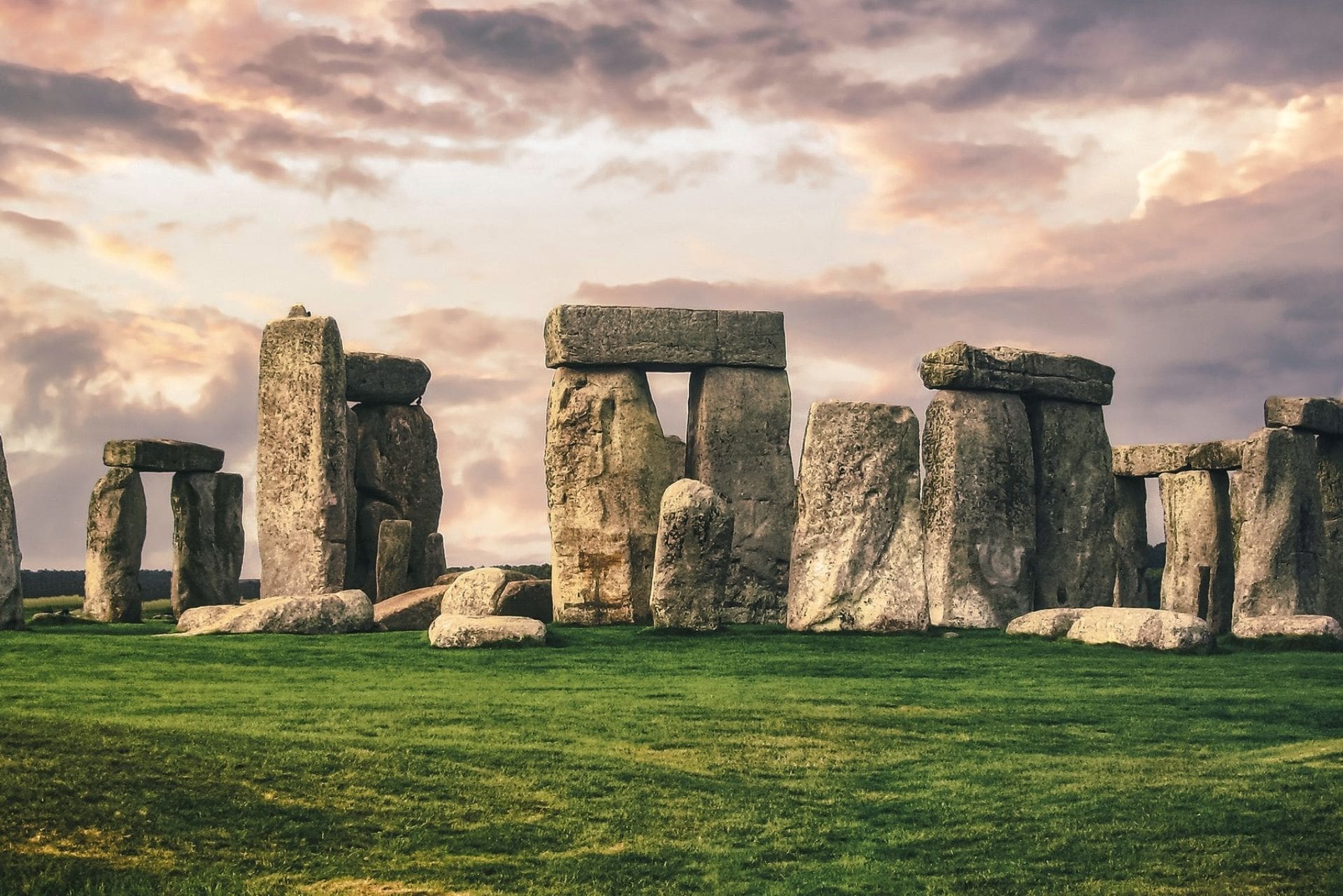 How long does it take to get there? An hour and 50-minute drive
This monument needs no introduction! With tourists flocking here from all around the globe, you'd have a hard time finding someone who hasn't heard of this world-famous historical landmark. But if you're not already familiar, Stonehenge is a prehistoric stone circle found in Wiltshire that was built about 5000 years ago. Top tip: visit for the summer or winter solstice for an even more special experience!
7. Ashdown Forest
How long does it take to get there? An hour and 45-minute drive
Otherwise known as the 100 Acre Wood, the home of Winnie the Pooh and his creator A.A. Milne, Ashdown Forest is one of the largest free public access spaces in the South East. Whether you're there to visit Pooh Corner and the Pooh Sticks Bridge or are just there to explore the natural beauty of the forest, there is plenty to see and do. Located within the High Weald Area of Outstanding Natural Beauty, the forest has national and international protection because of its wildlife. So, if you're a fan of wildlife, you'll be able to discover everything from foxes, rabbits and stoats to weasels, squirrels and badgers.
8. The Seven Sisters
How long does it take to get there? A 2-hour drive
The Seven Sisters should be at the top of every Brit's UK bucket list! One of our favourite day trips from London by car, the Seven Sisters are a series of chalk cliffs by the English Channel, stretching all the way from Seaford to Eastbourne. Be sure to visit Beachy Head, a chalk headland and beauty spot where you can see the best view of the Seven Sisters! You won't be able to help getting snap happy. An original Victorian seaside town with an unspoiled coastline, Seaford is also a great spot to visit.
9. Whitstable
How long does it take to get there? An hour and 10-minute drive
If you want to head to the coast, look no further than this lovely little seaside town in Kent. However, there's more to Whitstable than just the sea. This bohemian town goes to town (pun intended) on all things bohemian, whether it's fresh oysters from the local market or exploring the town's many independent shops and galleries. There are also lots of great cycling trails to choose from, including Cab and Winkle Way, and the Oyster Bay trail!
10. Stratford-upon-Avon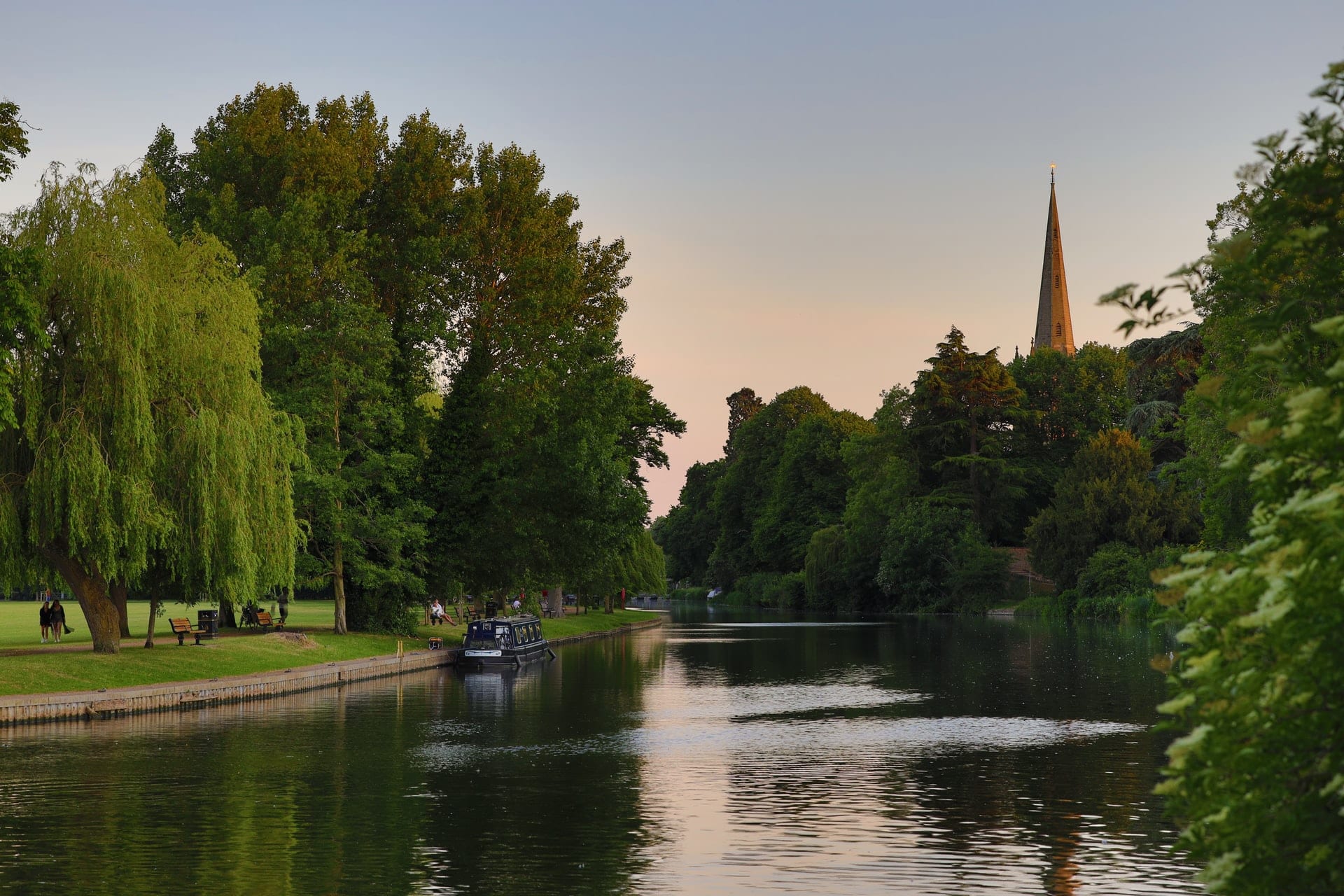 How long does it take to get there? A 2-hour drive
Big theatre geek? Or a history lover? You'll love Stratford-upon-Avon. It's time to follow in the footsteps of Shakespeare himself as you discover all the nooks and crannies of this gorgeous medieval market town. There are many great eateries and drink spots to discover too!
Make sure you don't leave Stratford-upon-Avon without spending an afternoon or evening at the Royal Shakespeare Company if you get a chance. Home to the plays of William Shakespeare – aka the best writer of all time – a trip to the RSC in Stratford-upon-Avon offers the chance to enjoy some of the greatest plays ever written.
11. Rye
How long does it take to get there? An hour and a half drive
From the big city to a small town, Rye is a picturesque little town near the coast in East Sussex. Most famous for Mermaid Street, a narrow street known for its cobbled lanes lined with medieval, crooked half-timbered houses, Rye is an Instagrammer's dream. It looks like it was taken right out of a fairy-tale! And the names of some of its other pretty streets like Watchbell Lane and Wish Street also make this town seem enchanted.
But Rye isn't just picturesque. Whether you learn about Rye's history at Rye Castle Museum, explore its independent shops and art galleries, or climb the tower of St Mary's Church, there are lots more you can do here! Rye Harbour also has a Nature Reserve where if you're lucky you might even spot a seal or two. Top tip: Camber Sands and Bodiam Castle are a short drive from Rye and well worth a visit!
12. Bath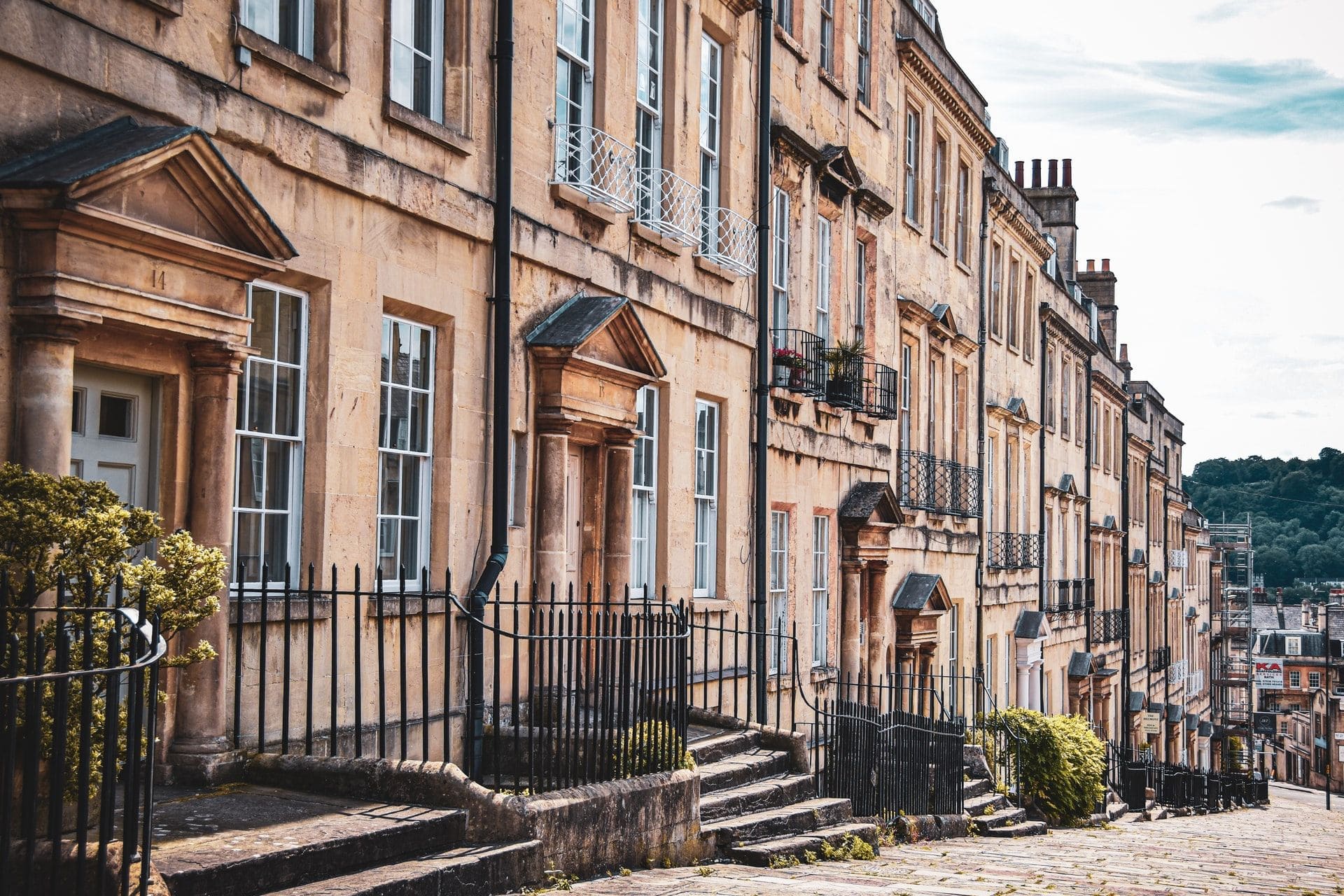 How long does it take to get there? 2 and a half-hour drive
This is one of the longest day trips from London by car but it's still worth the visit. Renowned for its historic architecture, amazing spa, and a whole host of independent shops, there is plenty to see and do in Bath. A 2-hour spa experience at Thermae Bath Spa costs £40 per person but it is well worth every penny, especially for the open-air rooftop pool with amazing views across the city! The Roman Baths, Bath Abbey and the Royal Crescent are also must-see sights.
13. Warner Bros. Studio Tour
How long does it take to get there? An hour's drive
This is one of the best day trips from London by car for Harry Potter fans! The studio tour, based in Leavesden, will take you through the Making of Harry Potter covering everything from your favourite sets like the Great Hall and Diagon Alley to props, costumes and special effects used in the films. You'll even get to try a taste of the world-famous Butterbeer!
14. The New Forest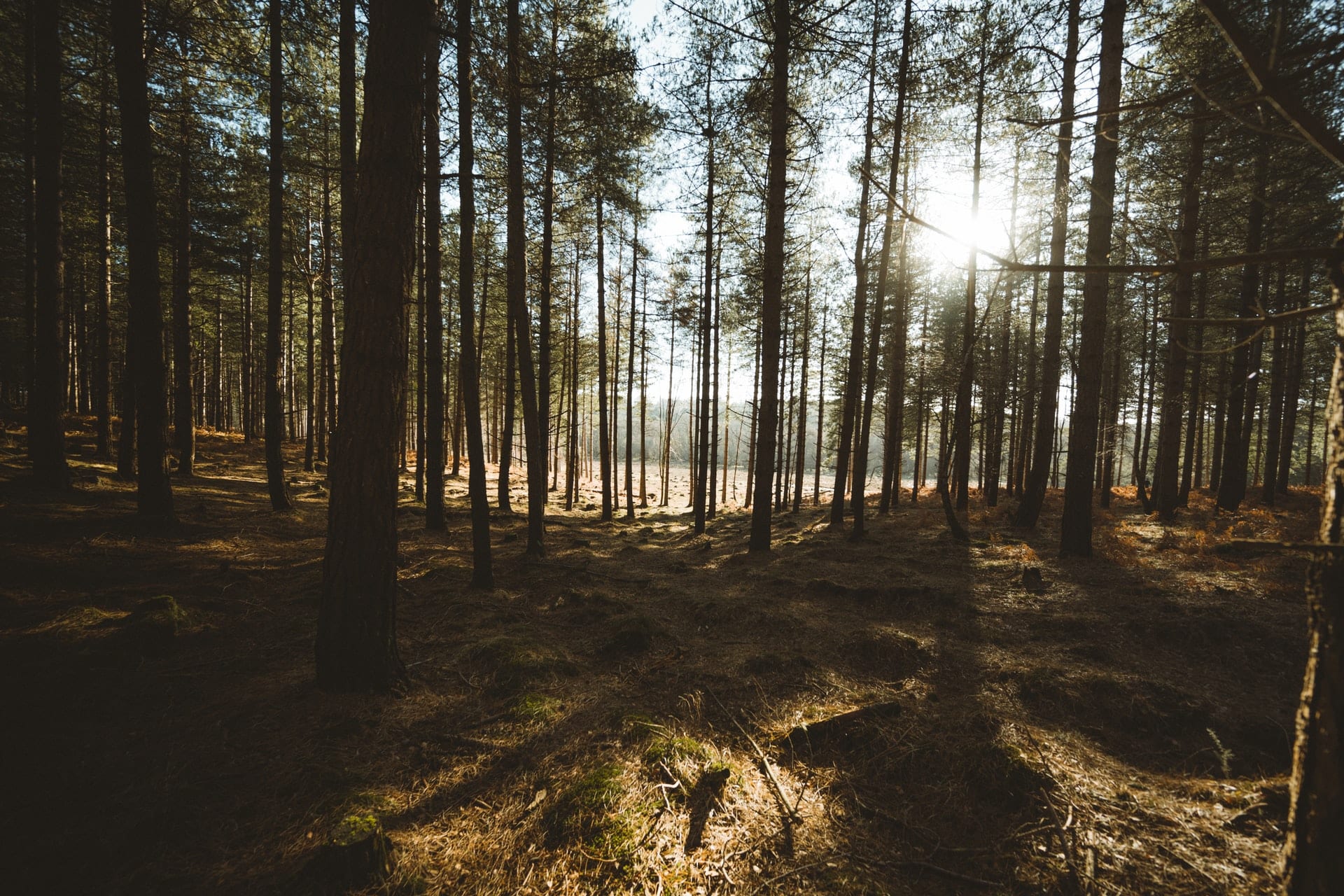 How long does it take to get there? An hour and 40-minute drive
The New Forest has everything you could want and more: great wildlife, amazing woodlands and stunning coastline, to name a few things. No matter what's attracted you to the New Forest, you won't get bored here. This part of the country is particularly popular for outdoor activities, whether that's horse riding, kayaking, paddleboarding, hiking or wild pony-spotting. However, if you just fancy a walk, a cycle or some sightseeing, a few of our favourite places to visit in the New Forest are Brockenhurst, Lymington, Exbury Gardens and Hatchet Pond.
15. Lewes
How long does it take to get there? An hour and 45-minute drive
One of the most underrated day trips from London by car, Lewes is the country town of East Sussex. Built into the slopes either side of the Ouse Valley, Lewes is probably most well-known for being the town of hills. However, you won't just get a good leg workout in when visiting Lewes. The town is also home to many independent, antique and quirky shops, and plenty of lovely places to stop for a bite to eat. There are also lots of historic pubs to stop for a drink, and a working brewery situated right in the heart of the town.
While you're in the town, make sure you don't miss Lewes Castle and Barbican House Museum. Situated high above the medieval streets, overlooking the entire town, the steep climb to the top is well worth it for the amazing views. Finish your day trip to Lewes with a walk around the beautiful and peaceful Southover Grange Gardens.
How can Jaunt help?
No car? No problem. With Jaunt's temporary car insurance, you can just borrow a friend or family member's car for your out-of-London road trip. With our temporary insurance, you can get covered from any period up to 28 days and get fully comprehensive cover so, if you were to have an accident, you're fully insured.
The Jaunt policy also won't affect the no claims discount (NCD) of the person whose car you're borrowing. Although, while the vehicle owner's NCD won't be affected, claims will need to be made in the name of the driver on the Jaunt policy and so this could affect your future premiums.