One of the UK's most famous seaside resorts, Brighton has loads to offer whether you're a local or a tourist. However, either way, you may want to escape the town at some point! To make things easier, we've come up with some of the best day trips from Brighton you need to go on.
1. The Seven Sisters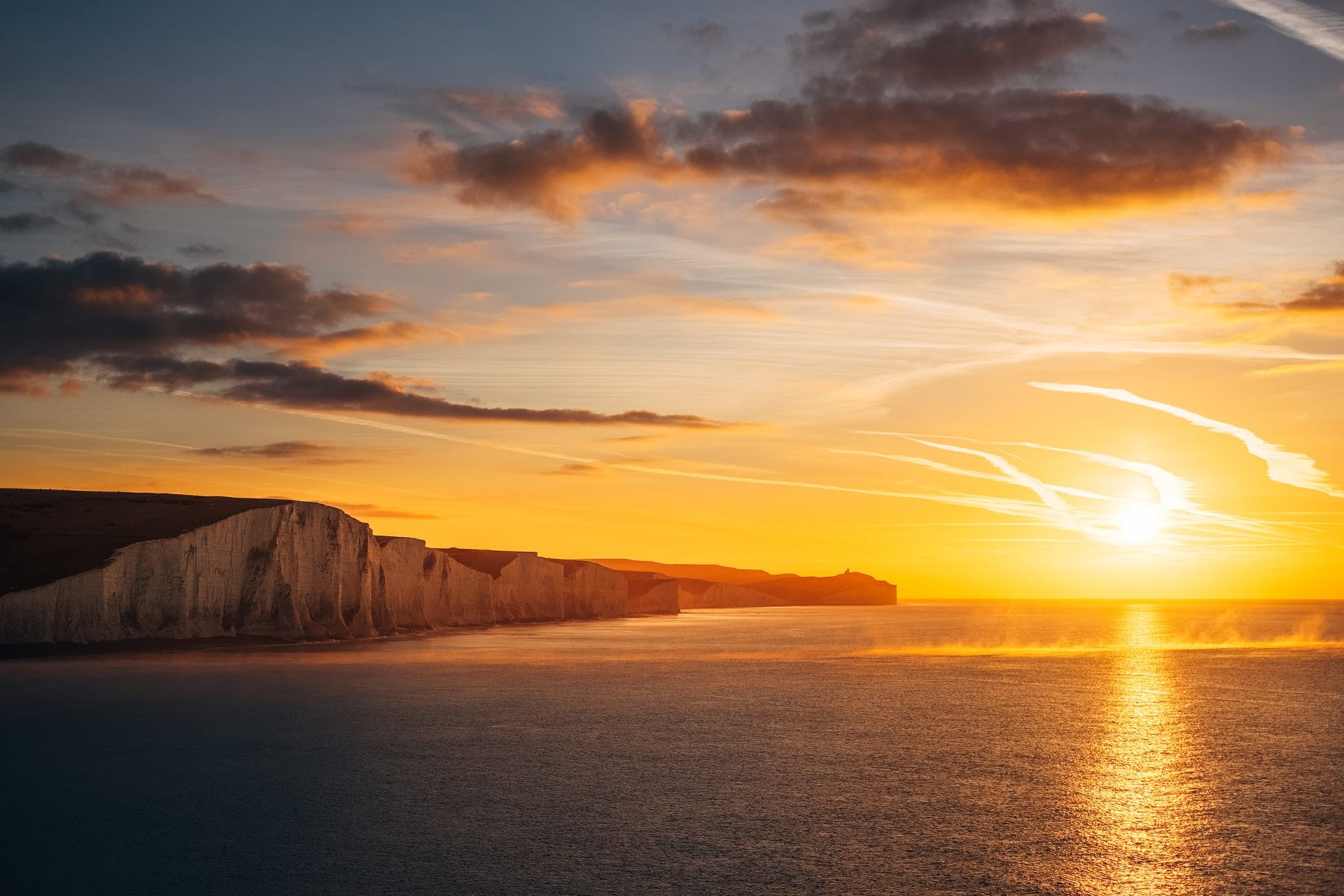 How long does it take to get there? A 45-minute drive
The Seven Sisters should be at the top of every Brit's UK bucket list! One of our favourite day trips from Brighton, the Seven Sisters are a series of chalk cliffs by the English Channel, stretching all the way from Seaford to Eastbourne. Be sure to visit Beachy Head, a chalk headland and beauty spot where you can see the best view of the Seven Sisters! You won't be able to help getting snap happy. An original Victorian seaside town with an unspoiled coastline, Seaford is also a great spot to visit.
2. Devil's Dyke
How long does it take to get there? A 25-minute drive
If you've had enough of the hustle and bustle of the city, the best place to head for some peace and quiet is into South Downs National Park where you can discover Devil's Dyke. Devil's Dyke is a 100-metre-deep V-shaped cleft which was sliced from the landscape in the last Ice Age. If the weathers on your side and you fancy the 217-metre climb to the top of the valley, you'll even be able to see as far as the Isle of Wight.
However, if you don't fancy the climb, there are lots of other walking trails surrounding Devil's Dyke where you can enjoy the beautiful views of the Sussex countryside. Some of our favourites include the Chasm Explorer, Saddlescombe Farm and Newtimber walk, and Wolstonbury Hill walk.
3. Arundel Castle
How long does it take to get there? A 45-minute drive
If you're a history buff or just love exploring castles, you'll love Arundel Castle. Set among the green fields of Arundel in West Sussex and first established in 1067, Arundel Castle is a restored and remodelled medieval castle. Home to nearly 1000 years of history, many of the original features such as the Norman Keep, medieval Gatehouse and Barbican survive.
Between the 1870s and 1890s the castle was almost completely rebuilt into the Gothic masterpiece you now see today! Not only can you walk the castle and its tranquil grounds, but you can also learn all about the castle's sieges with interactive exhibits, games and costumes. Be sure to also visit Arundel's historic town centre for a great selection of museum, galleries, shops and restaurants!
4. London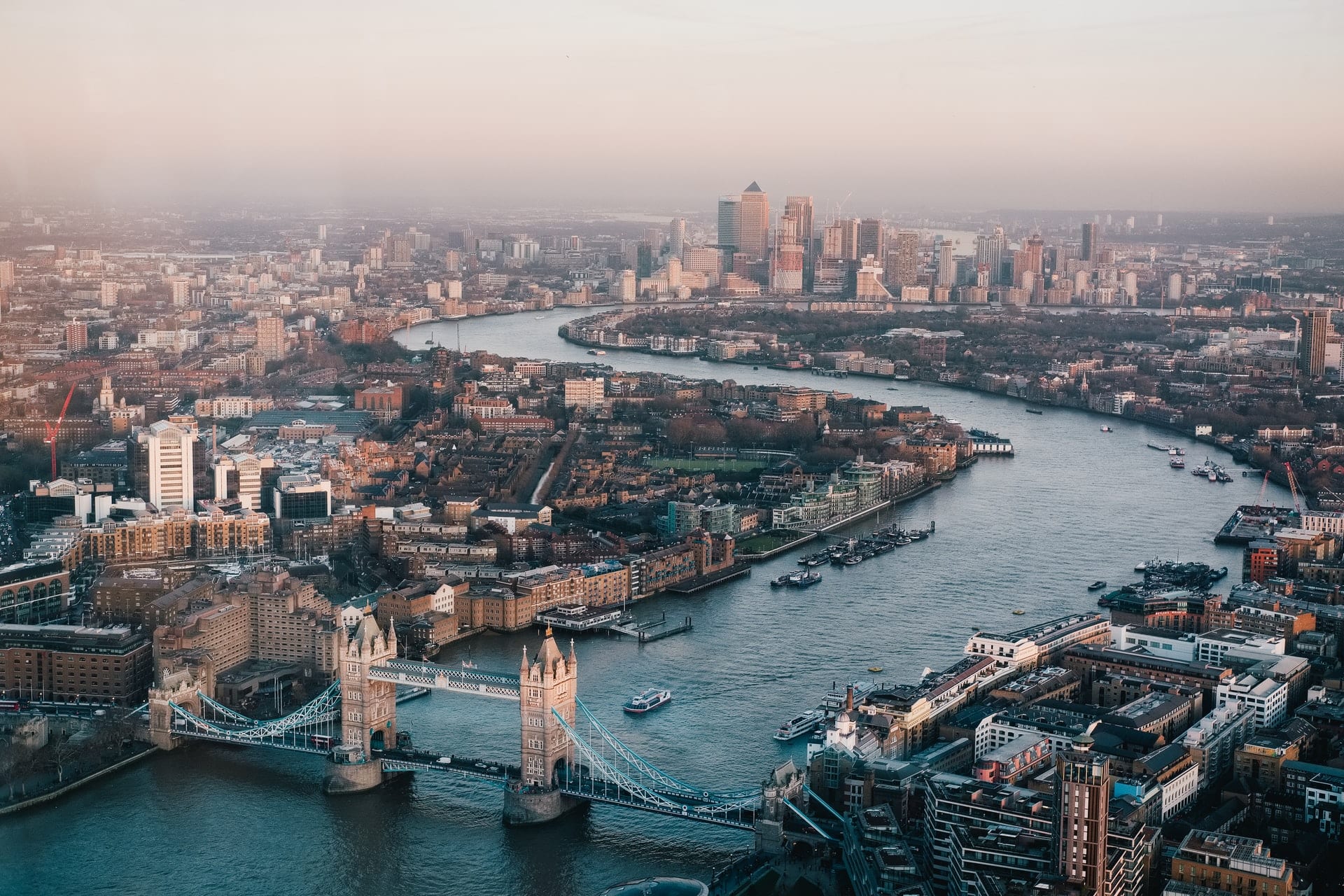 How long does it take to get there? A 2-hour drive
This city needs no introduction. It's an obvious choice for one of the best day trips from Brighton but one that still needs to be on this list! From galleries and museums to parks and tourist hotspots, there is plenty to see and do in London. And the best part is that a lot of it is free too! You could even head to Oxford Street or one of the capital's many bars and restaurants for a day shopping, drinking and eating to your heart's content.
5. Rye
How long does it take to get there? A 45-minute drive
From the big city to a small town, Rye is a picturesque little town near the coast in East Sussex. Most famous for Mermaid Street, a narrow street known for its cobbled lanes lined with medieval, crooked half-timbered houses, Rye is an Instagrammer's dream. It looks like it was taken right out of a fairy-tale! And the names of some of its other pretty streets like Watchbell Lane and Wish Street also make this town seem enchanted.
But Rye isn't just picturesque. Whether you learn about Rye's history at Rye Castle Museum, explore its independent shops and art galleries, or climb the tower of St Mary's Church, there's lots more you can do here! Rye Harbour also has a Nature Reserve where if you're lucky you might even spot a seal or two. Top tip: Camber Sands and Bodiam Castle are a short drive from Rye and also well worth a visit!
6. Lewes
How long does it take to get there? A 25-minute drive
Not too far from Brighton, Lewes is the country town of East Sussex. Built into the slopes either side of the Ouse Valley, Lewes is probably most well-known for being the town of hills. However, you won't just get a good leg workout in when visiting Lewes. The town is also home to many independent, antique and quirky shops, and plenty of lovely places to stop for a bite to eat. There are also lots of historic pubs to stop for a drink, and a working brewery situated right in the heart of the town.
While you're in the town, make sure you don't miss Lewes Castle and Barbican House Museum. Situated high above the medieval streets, overlooking the entire town, the steep climb to the top is well worth it for the amazing views. Finish your day trip to Lewes with a walk around the beautiful and peaceful Southover Grange Gardens.
7. Hever Castle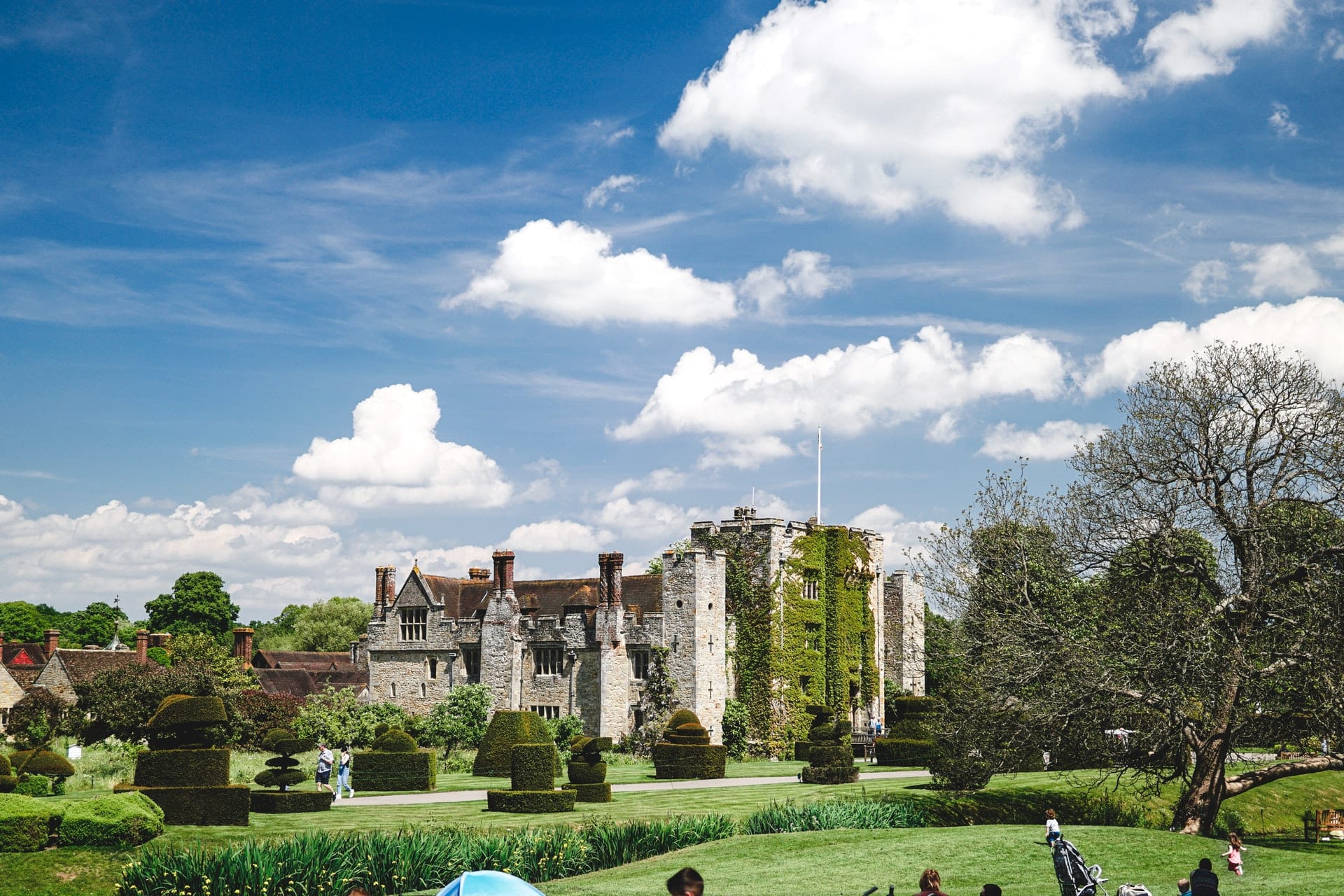 How long does it take to get there? An hour's drive
Hever Castle might be one of our favourite castles in the UK and definitely one of the best day trips from Brighton. The childhood home of Anne Boleyn, the second wife of Henry VIII, Hever Castle is not only packed with history, but it also looks the part too! Set in 125 acres of gorgeous grounds, there is plenty to discover as you walk around the castle. From the Pompeiian Wall and classical statuary in the Italian Garden to the 4,000 rose bushes in the quintessential English Rose Garden, the grounds are nothing short of dreamy. There's even a 38-acre lake which is the perfect spot to relax by when you fancy a break.
Inside the castle, you will discover plenty of fine furniture, tapestries, antiques and some of the best Tudor portraits in the world. There's also a restaurant, café, kiosks and a shop meaning you can really make a day out of visiting Hever Castle. The little ones will be kept busy by the Yew maze, miniature model house, playground, archery and shield painting!
8. Ashdown Forest
How long does it take to get there? A 50-minute drive
Otherwise known as the 100 Acre Wood, the home of Winnie the Pooh and his creator A.A. Milne, Ashdown Forest is one of the largest free public access spaces in the South East. Whether you're there to visit Pooh Corner and the Pooh Sticks Bridge or are just there to explore the natural beauty of the forest, there is plenty to see and do. Located within the High Weald Area of Outstanding Natural Beauty, the forest has national and international protection because of its wildlife. So, if you're a fan of wildlife, you'll be able to discover everything from foxes, rabbits and stoats to weasels, squirrels and badgers.
9. Scotney Castle
How long does it take to get there? An hour and 15-minute drive
Set in a beautiful wooded estate in Kent and belonging to the National Trust, Scotney Castle is a 14th century English country house with formal gardens. Dating from 1137, you can discover a whole lot of history at Scotney Castle.
While the castle is impressive, one of the best reasons to visit Scotney is its gorgeous romantic garden and the wooded estate its set within. With the ruins of the Old Castle at its centre, the garden is filled with rhododendrons and azaleas, creating a fairy-tale feel. Beyond the garden, the estate and grade 1 listed parkland stretch across 780 acres and are home to many Sussex cattle and sheep who roam the grounds. They also have a lovely tea-room serving a range of hot and cold drinks, snacks, sandwiches, salads, hot food and ice cream.
10. Bournemouth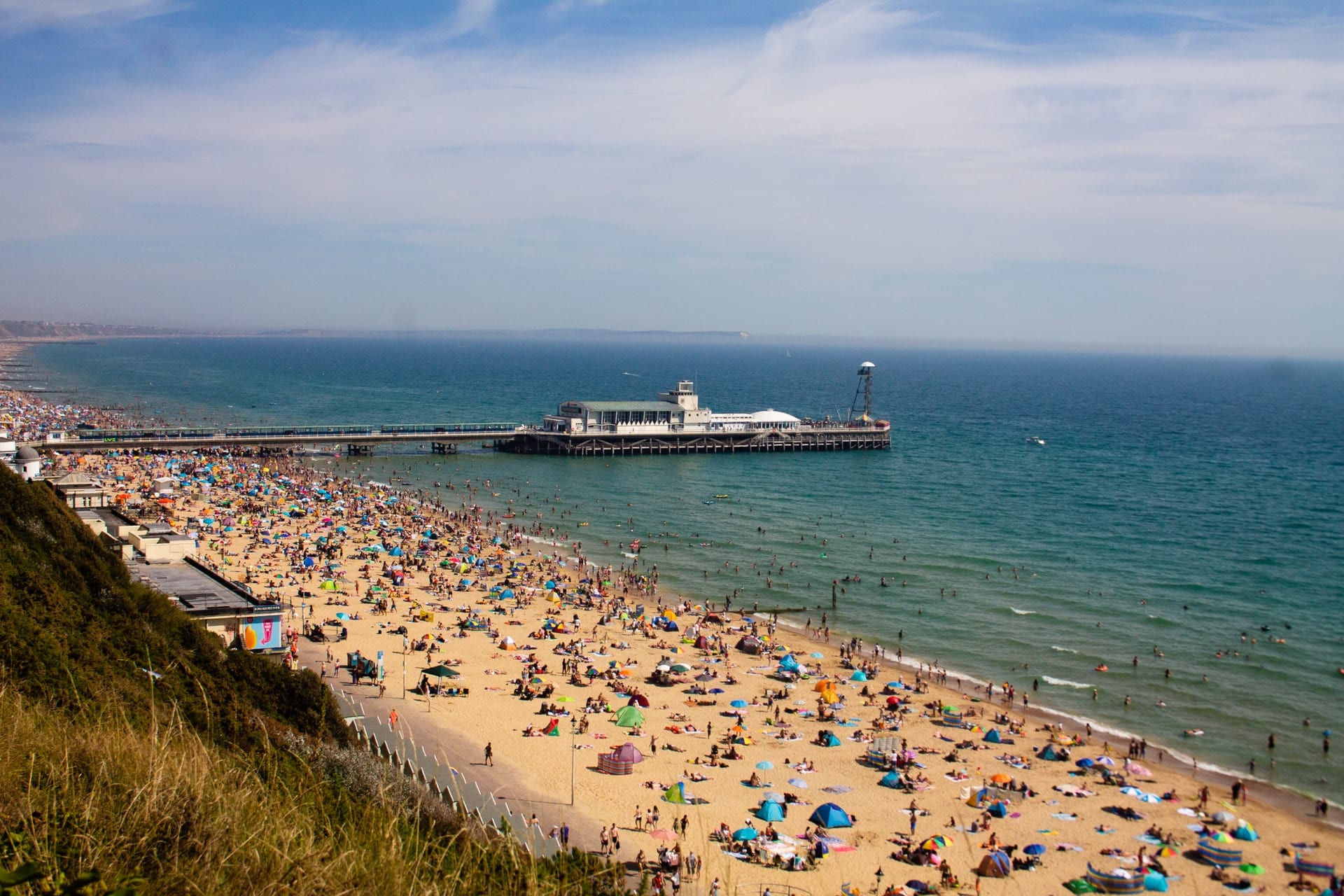 How long does it take to get there? A 2 hour and 20-minute drive
Last but by no means least, one of our favourite day trips from Brighton is Bournemouth. While you're probably not desperate to visit another seaside resort, Bournemouth still might be a welcome change of scenery! You may think Bournemouth is very far from Brighton but it's less than a 2-and-a-half-hour drive from Brighton so it's still doable in a day.
Home to the UK's best beach, as voted in TripAdvisor's Travellers' Choice award, this coastal resort town boasts seven glorious miles of idyllic coastline. Be sure not to miss Lower Gardens, Freida's TeaBus, and Russell-Cotes Art Gallery and Museum!
Where does Jaunt come in?
Fancy checking out the above but don't have a car? No problem, with Jaunt, you can borrow a friend or family member's car for your next adventure. This way, you can embark on your day trips from Brighton without the hassle of public transport.
There are loads of great advantages to a Jaunt policy too. The cover is comprehensive and flexible too. You could get insured for up to 28 days.
Even if you were to have an accident, the Jaunt policy won't affect the no claims discount of the car owner. Although, while the vehicle owner's NCB won't be affected, claims will need to be made in the name of the driver on the Jaunt policy and so this could affect your future premiums.