If you're planning on heading out of Birmingham for the weekend, or even just for a day trip, we've got you covered. At Jaunt, we're all about opening up opportunities for drivers, so we've come up with a quick list of great things you can do by car around Birmingham. Whether you're looking for a day in the hills, a city break or even fancy a trip to a theme park, here are 10 amazing day trips from Birmingham by car.
1. Alton Towers
How long does it take to get there? An hour and ten-minute drive
A thrill-seeker at heart? If you want an adrenaline-packed day out, one of our favourite day trips from Birmingham is Alton Towers. Alton Towers is the UK's biggest theme park and offers a range of rollercoasters for all levels of thrill-seekers. The grounds are beautiful and there's also an indoor waterpark and a Dungeon meaning there is plenty to see and do there. If you want to make it a weekend break, you can even book accommodation at the park – you could stay in anything from stargazing pods to luxury treehouses!
2. Royal Shakespeare Company (RSC)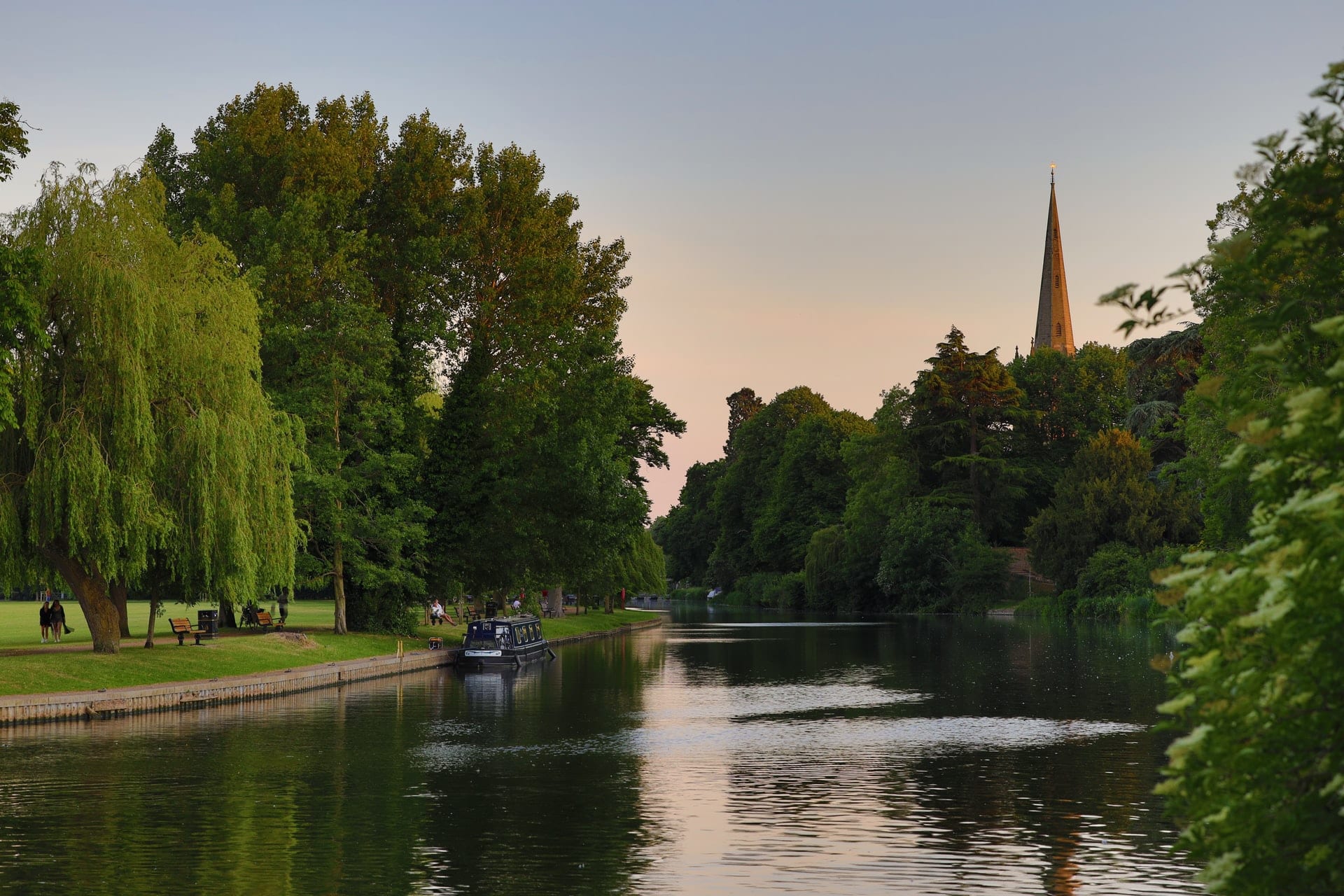 How long does it take to get there? A 45-minute drive
If you're planning on having a more relaxing evening, then a night at the RSC could be the trip for you. Home to the plays of William Shakespeare – aka the best writer of all time – a night at the RSC in Stratford-upon-Avon offers the chance to enjoy some of the greatest plays ever written.
Whether you fancy checking out Hamlet, Romeo and Juliet or you're more of a Macbeth kinda person, the RSC offers a great evening out and is less than an hour away from Birmingham city centre. If you want to get the most out of your day trip, you can also explore some of the great food and drink spots that Stratford-upon-Avon has to offer. You can even follow in the footsteps of Shakespeare himself as you discover all the nooks and crannies of this gorgeous medieval market town.
3. The Wrekin
How long does it take to get there? A 45-minute drive
Perfect for if you want to get away from the hustle and bustle of the city centre, the Wrekin in Telford offers a beautiful countryside walk just 45 minutes away – no wonder it's one of our favourite day trips from Birmingham. The hills are home to some of the world's oldest rocks and this hilltop walk offers some insta-worthy views across the whole of the Midlands.
If you've already climbed The Wrekin and fancy an alternative walk in the Shropshire Hills, there is also Caer Caradoc, The Lawley, Long Mynd and Stiperstones to choose from, among others.
4. Moseley Bog
How long does it take to get there? A 10-minute drive
Sticking to the countryside theme but a little closer to home, Moseley Bog offers a more local alternative for your nature-based day trip from Birmingham. Famous for being a favourite of JRR Tolkien, Moseley Bog's nature reserve offers peaceful woodlands and country walks for a peaceful day trip out of the city centre.
5. The Peak District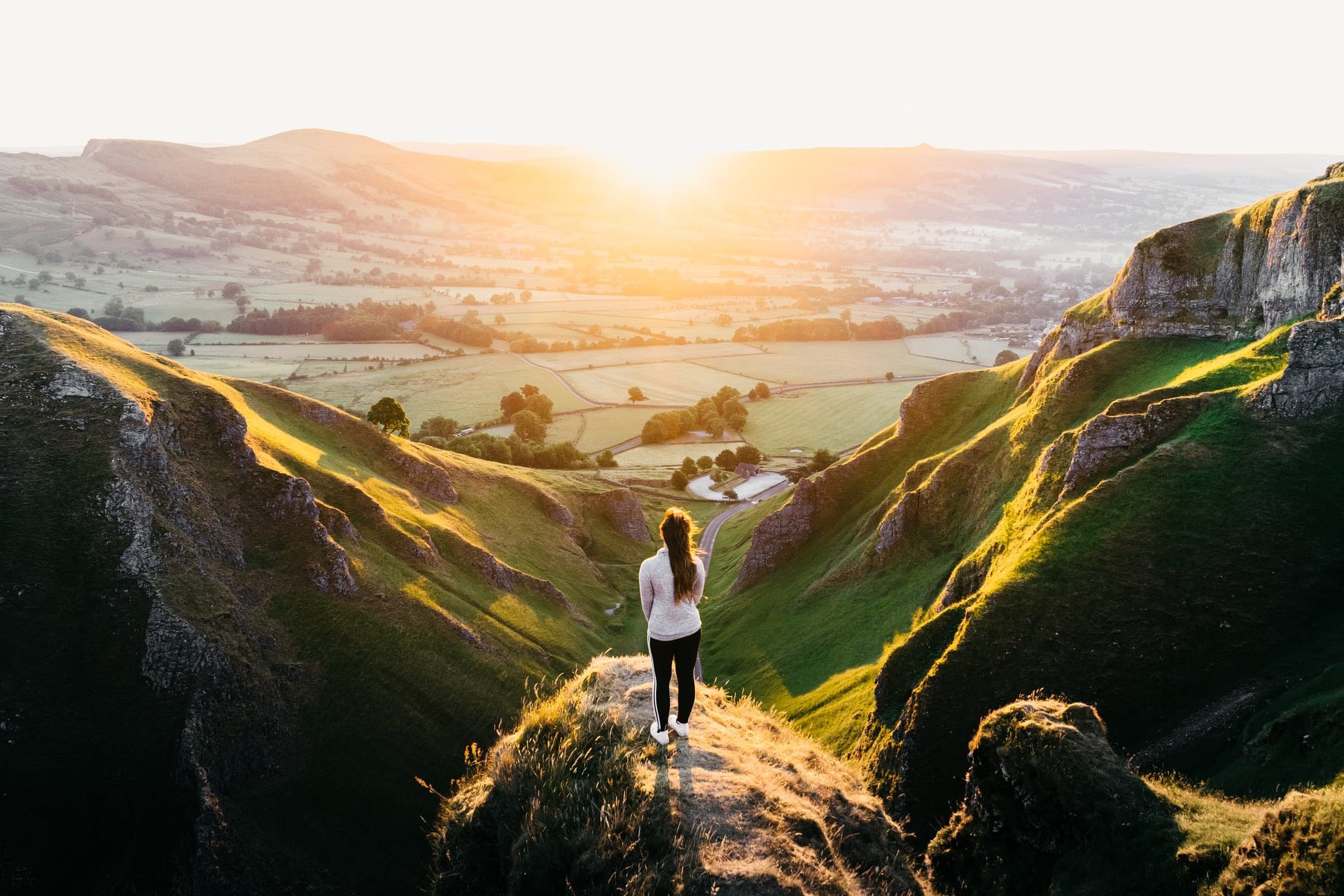 How long does it take to get there? An hour and 10-minute drive
The Peak District is one of our favourite day trips from Birmingham! If you love hiking and amazing views, there's no better place to visit. You could easily spend a week here rather than just a day, but this also means you can visit here multiple times and always have somewhere new to visit! Some good places to start for a great walk include Mam Tor, Kinder Scout, Bamford Edge or Monsal Trail.
However, if you'd rather spend your time exploring some cute market towns and drinking in one of the Peak District's many pubs you can do that too! Some good places to start are Bakewell, Buxton and Castleton, but you'll find cosy country pubs everywhere you go.
6. The Black Country Living Museum
How long does it take to get there? A half hour drive
Not a fan of museums? Well, you haven't seen anything yet. The Black Country Living Museum is an immersive open-air museum of rebuilt historic buildings that will take you back in time to the first industrial landscape. Set across 26 acres, it offers a glimpse into 300 years of history – you can explore reconstructed shops, houses and industrial areas, while historic characters tell you more about the history.
You'll learn how the Black Country did everything from building the world's first successful steam engine and putting it on US soil, to producing the anchor for the Titanic and building the Crystal Palace. Plus, the museum was also used as a key filming location for Peaky Blinders, so fans can enjoy walking in the footsteps of the Shelby's!
7. Warwick Castle
How long does it take to get there? A 35-minute drive
One of the UK's most famous medieval castles, Warwick Castle needs no introduction. One of the best day trips from Birmingham, especially due to its proximity, Warwick Castle was originally built by William the Conqueror during 1068. Situated on a meander of the River Avon, Warwick Castle is a great day out for people of all ages.
From the Castle Dungeon and the largest siege machine in the world to the grounds and state rooms, you can experience one thousand years of jaw-dropping history at the castle. As there is so much to see and do here, you may even want to stay overnight. Luckily, there's no shortage of amazing accommodation from sleeping over in one of their secret suites within their 14th Century tower to glamping in a tent or lodge.
8. Cadbury World
How long does it take to get there? A 15-minute drive
Love chocolate? Of course, you do. Well there's no better place to visit then Cadbury World, one of the UK's most popular family attractions! Whether you're a kid or just a kid at heart, at Cadbury World you can discover the history of the Cadbury chocolate and business through a self-guided exhibition tour.
And the best part is you are regularly given chocolate throughout the tour and get to have a go at making your own chocolate too. And if that wasn't enough, you can even finish off your trip by visiting the world's biggest Cadbury shop where you can shop to your heart's content! There are even plenty of special offers that you won't find anywhere else.
9. Malvern Hills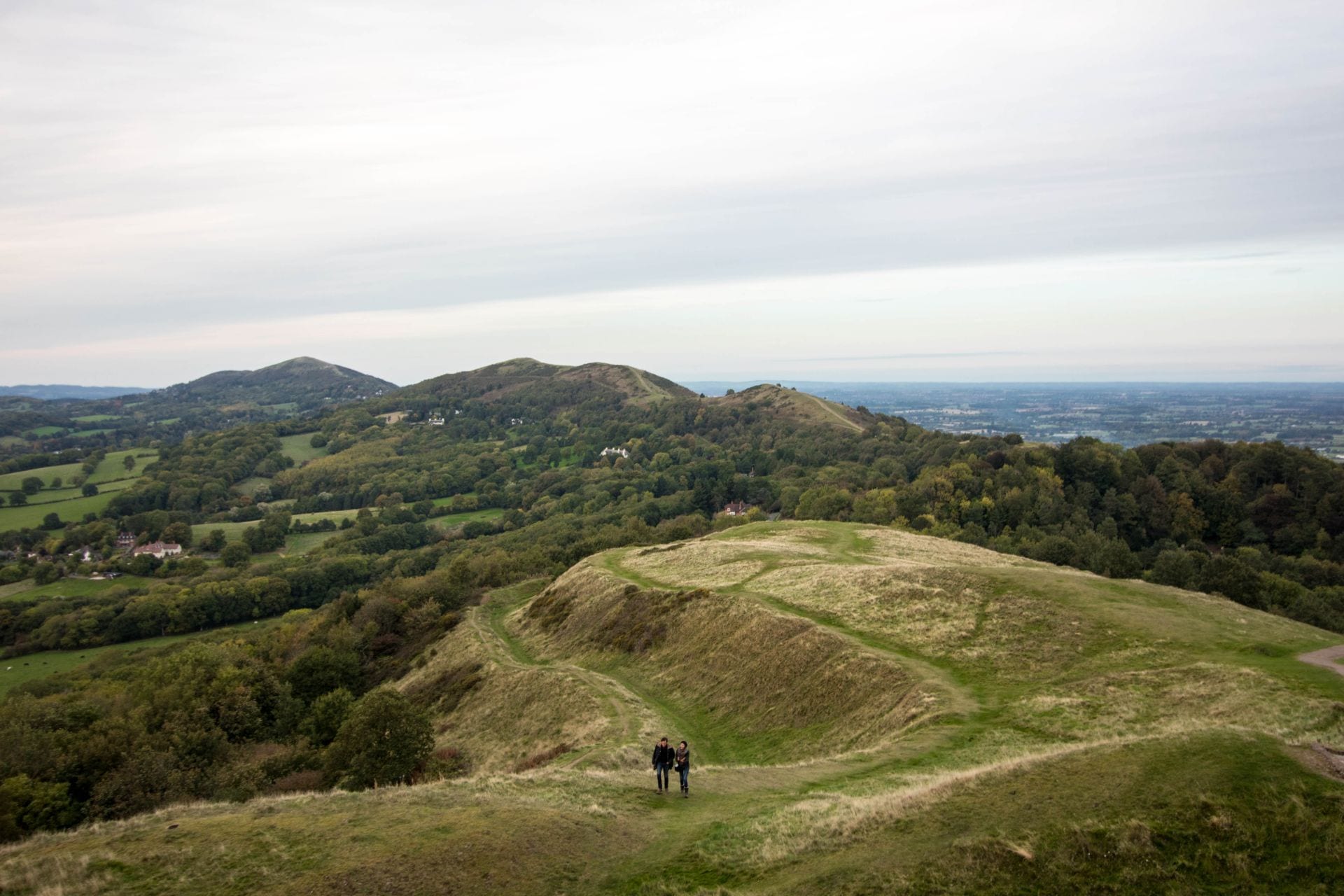 How long does it take to get there? An hour and 10-minute drive
If nature's what you're after, look no further than the Malvern Hills. A hidden gem that spans across the counties of Worcestershire, Herefordshire and Gloucestershire, there are plenty of different walks to choose from in the Malverns. Our favourites are the Worcestershire Beacon and British Camp. These hills are so beautiful that they've even inspired numerous writers throughout time, including J. R. R. Tolkien and C. S. Lewis!
10. Royal Leamington Spa
How long does it take to get there? A 45-minute drive
Last but by no means least, Royal Leamington Spa is another great pick on this list of day trips from Birmingham. As one of the only two Royal spa towns in the UK, the town boasts some stunning elegant Georgian Regency architecture, plus a whole host of independent shops and restaurants. As it's close to Warwick, you could even combine Warwick Castle and Royal Leamington Spa into a great weekend away from Birmingham. Top tip: Be sure to visit Chesterton Windmill while you're there!
Where does Jaunt come in?
With Jaunt's short-term insurance, it doesn't even matter if you don't have your own car. With a Jaunt policy, you can just borrow a friend or family member's motor for all your day trips from Birmingham. The policy is super flexible too so you can get insured on a car for the amount of time you need it, up to 28 days.
Another great advantage of Jaunt is that if you do end up having an accident in another driver's car, their no-claims bonus won't be affected. Although, while the vehicle owner's NCB won't be affected, claims will need to be made in the name of the driver on the Jaunt policy and so this could impact their future premiums