Famous for being the home of Robin Hood, Nottingham has loads to offer whether you're a local or a tourist visiting for a staycation. One of the best parts of Nottingham is the number of great day trips surrounding it, whether you head up to the Peak District or Sherwood Forest. We know there are so many great places to choose from so to make things easier, we've come up with a list of some of the best day trips from Nottingham that you cannot miss!
1. Sherwood Forest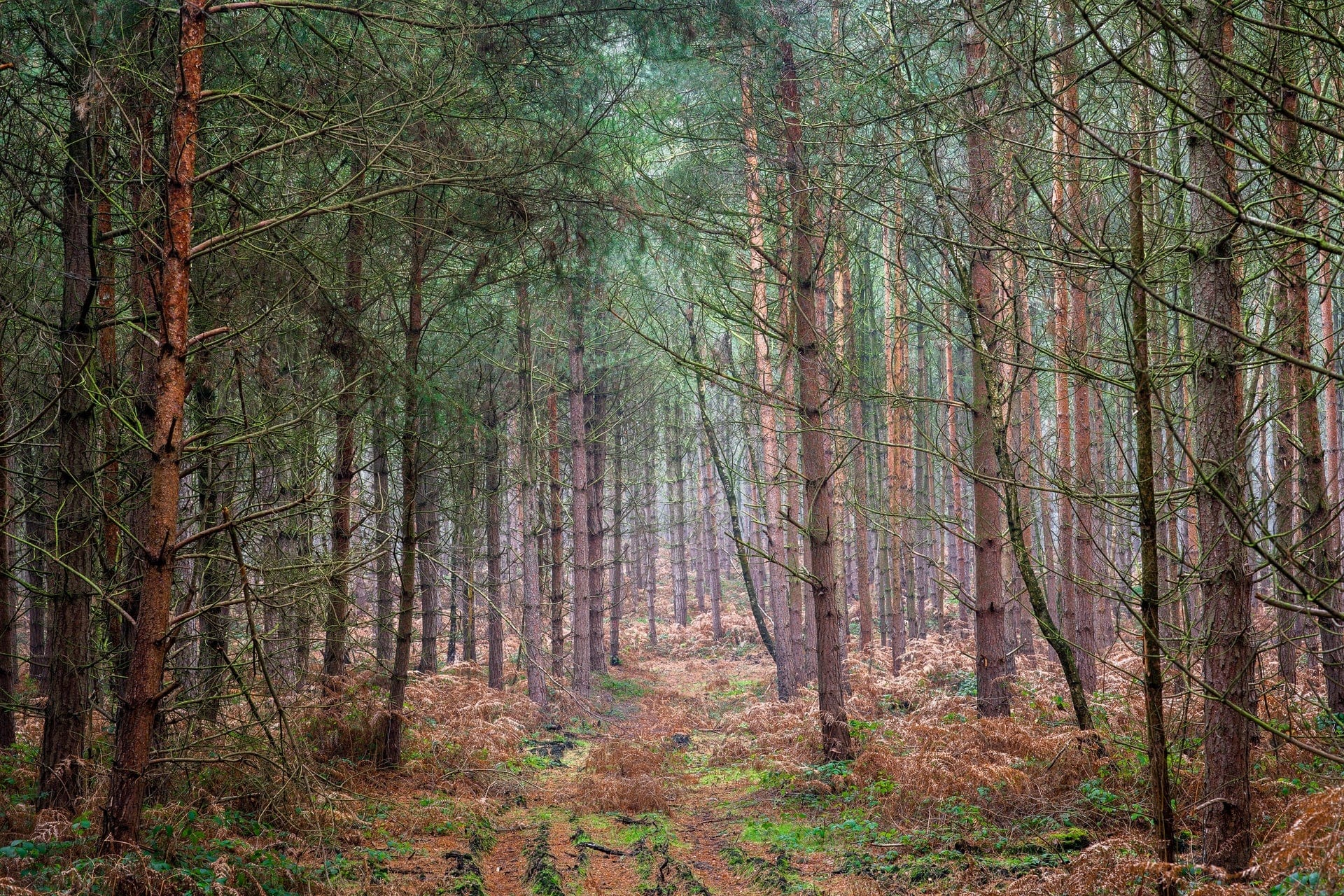 How long does it take to get there? A 50-minute drive
Of course, Sherwood Forest has to be at the top of this list of day trips from Nottingham! And any trip to Sherwood Forest is incomplete without visiting the Major Oak, the most famous resident of Sherwood Forest, who's been standing for anywhere between 800-1100 years. Legend even has it that Robin and his Merry Men used the tree for shelter!
But we don't just love Sherwood Forest for its historic associations with the legend of Robin Hood. The forest is home to so many walks and trails, covering all fitness levels and different durations. If you're looking for a shorter walk, head on Giants Trail which will take you through Europe's largest collection of ancient oak trees. If you're more of an adventurer, head on the Wildwood Trail which is ideal for adventurers, taking you through different landscapes, such as heathland and wood pasture.
2. Newstead Abbey
How long does it take to get there? A 30-minute drive
Steeped in over 800 of years of history, Newstead House and Abbey is one of our favourite day trips from Nottingham. Former home of Romantic poet Lord Byron, literary lovers will especially love a visit here! You can peek into Lord Byron's private apartments, including his furniture, letters, manuscripts and portraits, as well as see the Victorian Kitchen and room displays. If history's your thing, you'll love seeing the original façade of the old priory and the medieval cloisters that have survived everything from earthquakes to a civil war!
3. Peak District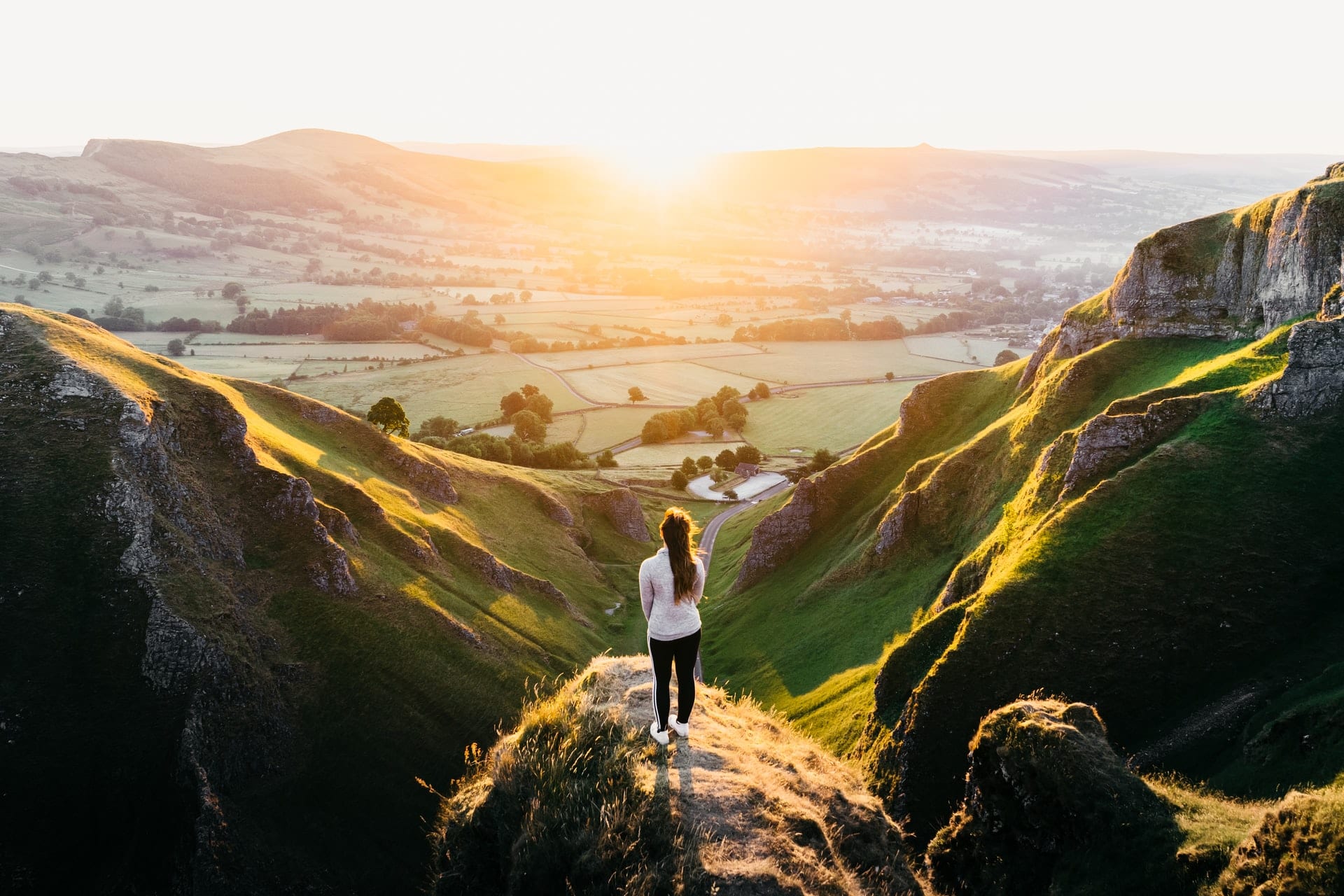 How long does it take to get there? A 50-minute drive
If you love hiking and amazing views, there's no better place to visit for a day trip than the Peak District. You could easily spend a week here rather than just a day, but this also means you can visit here multiple times and always have somewhere new to visit! Some good places to start for a great walk include Mam Tor, Kinder Scout, Bamford Edge or Monsal Trail.
However, if you'd rather spend your time exploring some cute market towns and drinking in one of the Peak District's many pubs you can do that too! Some good places to start are Bakewell, Buxton and Castleton, but you'll find cosy country pubs everywhere you go.
4. Attenborough Nature Centre and Reserve
How long does it take to get there? A 20-minute drive
This day trip is one of the closest to the city centre! Head to this award-winning natural reserve. Opened by Sir David Attenborough himself, in 1966, this award-winning natural reserve is a great place to explore some of the best wildlife in the local area. Stretching across 360 acres, the reserve provides an ideal place to get some fresh air and connect with nature. The centre also has its own shop and cafe that looks out upon the reserve, serving some delicious local, organic food, and there are lots of classes and educational talks for youngsters too. Top tip: Look out for the centre's many events which are great for families with young kids!
5. Wollaton Hall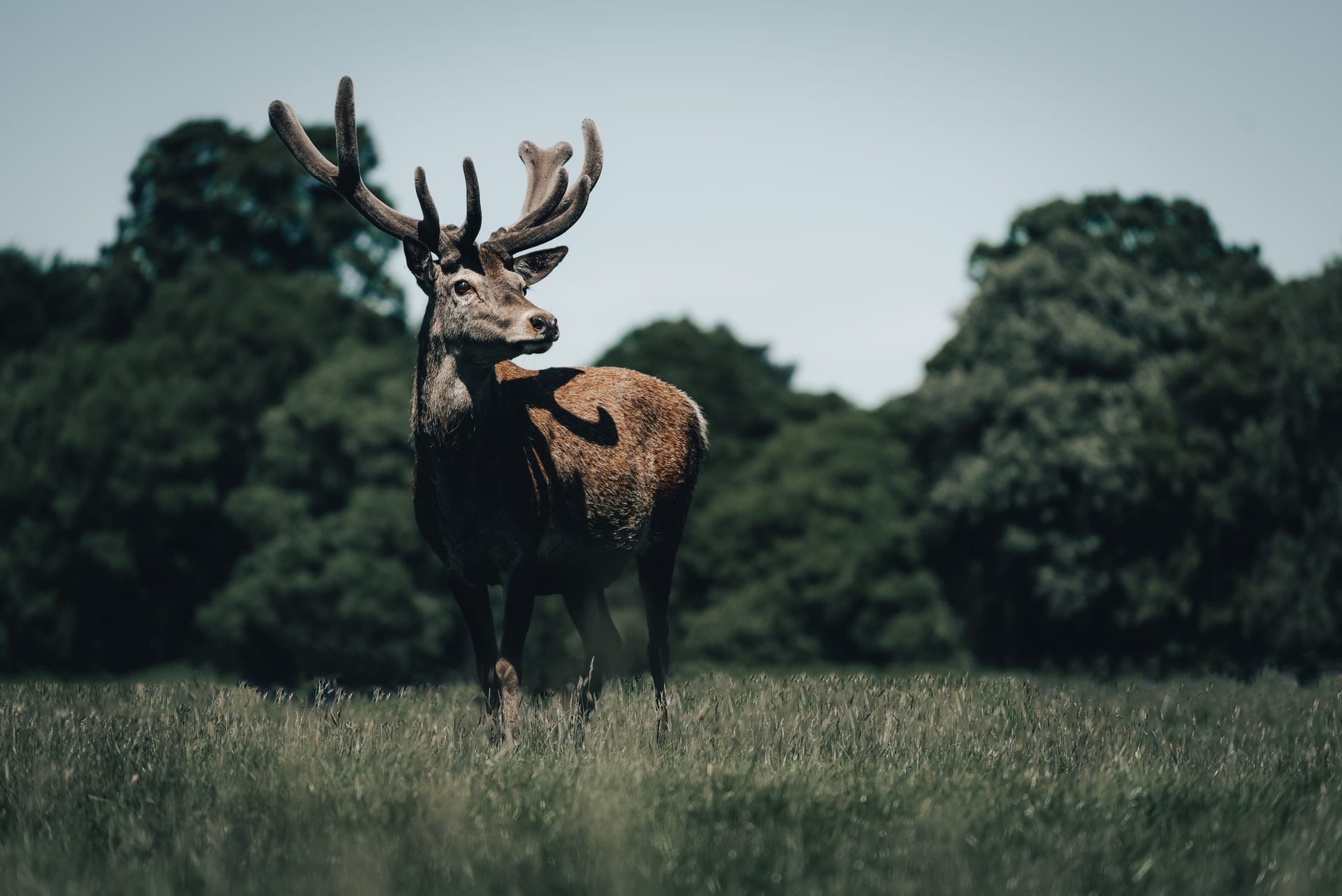 How long does it take to get there? A 15-minute drive
Just a 15-minute drive from the city centre, Wollaton Hall is a must-visit if you want to soak up a bit of culture on your road trip out of Nottingham. An architectural wonder, the 400-year-old Elizabethan country house is one of the country's finest Grade I listen Elizabethan buildings and sits within 500 acres of natural parkland. Whether you want to learn about some of the history of the house or just wander through its beautiful surroundings, a trip to Wollaton is sure not to disappoint. If you're lucky you may even meet some deer in Wollaton's deer park!
6. Bolsover Castle
How long does it take to get there? A 40-minute drive
Boasting spectacular views over Derbyshire, the hilltop Bolsover Castle is one of our favourite day trips from Nottingham. Bolsover looks like it was taken straight out of a fairy-tale thanks to its enchanting 17th-century architecture and its position overlooking Derbyshire.
Fun for all the family, there is plenty to do at Bolsover. You can explore the Little Castle, a beautifully reserved retreat separate to the main attraction, the vast Terrace Range which overlooks the Vale of Scarsdale, the Fountain Garden, which is designed around the statue of Venus, and the stunning, newly restored circular Wall Walk which allows panoramic views over the grounds. There's also a fantastic little café where you can treat yourself to a yummy sandwich, refreshing hot drink or homemade cake after walking the walls.
7. Lincoln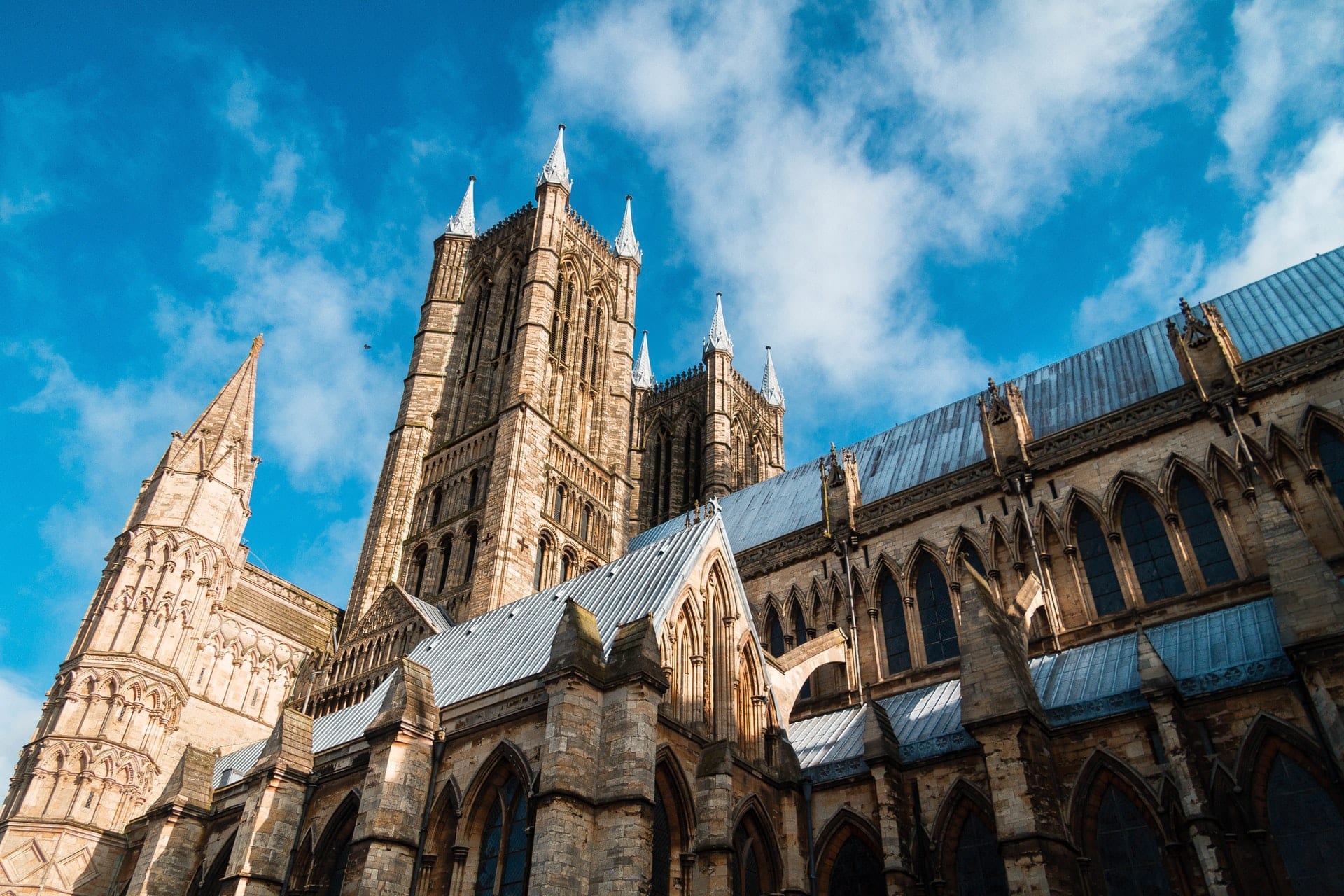 How long does it take to get there? An hour's drive
A city best-known for its medieval cathedral, Lincoln is one of Britain's best cultural hotspots! Rich in history and home to a plethora of independent boutique shops, great arts and culture, there is plenty to see and do in Lincoln. And that's not even to mention all the great places to eat and drink. Start by climbing up Lincoln Cathedral tower to get your bearings and enjoy amazing views across the city and beyond. Then head to Lincoln Castle and revel in the history of this mighty medieval stronghold. Once you've soaked up the history, visit the Arboretum, a park of Grade II historical importance, boasting beautiful gardens, lakes and fountains.
Top tip: you cannot leave Lincoln without checking out Steep Hill, once voted Britain's Best Street. An Instagrammer's dream, the street boasts picturesque cobbled streets lined with quaint independent shops, and you may even spot the wonky lamp post and crooked house. We promise it's worth the steep climb! Plus, you've then got an excuse to feast down by The Brayford Waterfront in one of Lincoln's many eateries.
8. Hardwick Hall
How long does it take to get there? A 40-minute drive
In case you didn't already have enough country houses to visit on your day trips from Nottingham, we thought we'd give you another! This gorgeous Elizabethan building is full of many architectural and artistic delights that history lovers will eat up. If you're after more of a walk, the hall is also home to more than 300 acres of historic parkland. Filled with ancient woodlands, fishing lakes and orchards, you could easily spend a day just exploring all of Hardwick's nooks and crannies.
How can Jaunt help?
If you're reading all this thinking "sounds great, but I don't have a car…" then don't worry, we've got you covered. With a Jaunt policy, you can just borrow a friend or family member's motor for your day trips from Nottingham.
There are loads of great advantages to a Jaunt policy too. The cover is comprehensive and flexible too, so you can enjoy cover up to 28 days. Even better, if you were to have an accident, the Jaunt policy won't even affect the no claims discount of the person whose car you borrow. Although, while the vehicle owner's NCB won't be affected, claims will need to be made in the name of the driver on the Jaunt policy and so this could affect your future premiums.