Located near to some of England's best scenery and some amazing cities too, Manchester is one of the best places to live in the UK for great day trips. Whether you head just five minutes or an hour and a half out of the city centre, there are plenty of great places to discover! So without further ado, here are some of the best day trips from Manchester you need to go on.
1. Blackpool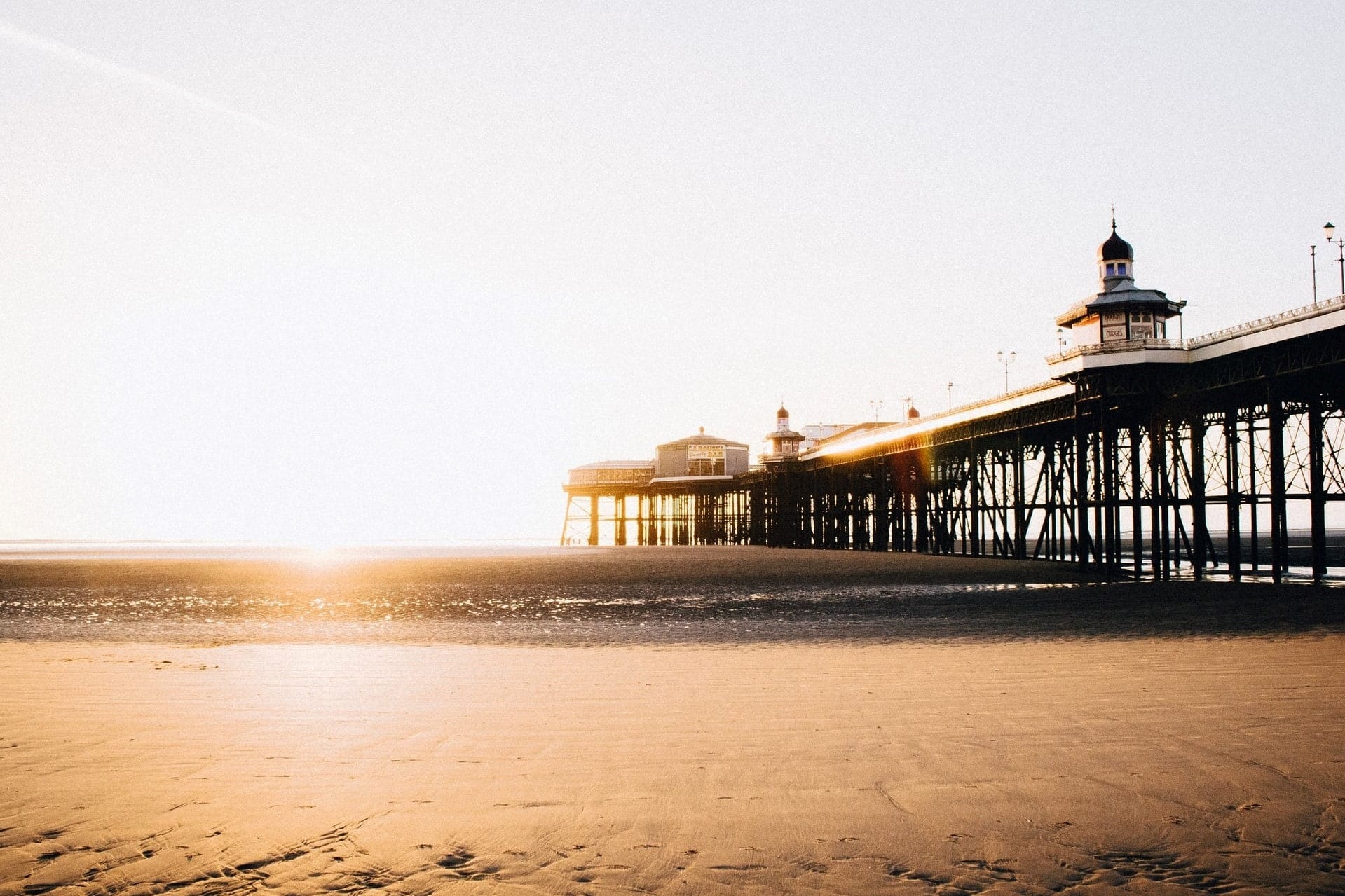 How long does it take to get there? An hour and 10-minute drive
Famous for Blackpool Pleasure Beach, an old-school amusement park with vintage wooden rollercoasters, you are bound to have a barrel of laughs in Blackpool. From the Big One (the suitably named biggest rollercoaster at Pleasure Beach) for thrill-seekers to smaller rides and Nickelodeon Land for the young ones, there's something for everyone.
However, if you're not a fan of rides, Blackpool has so much more to offer. Some of our favourite attractions are the world-famous Blackpool Illuminations, the Blackpool Tower Dungeon and Blackpool Zoo. This seaside resort is also home to one of the country's largest theatres, the Opera House, which has a seating capacity of almost 3000 and has hosted many Hollywood stars such as Frank Sinatra, Judy Garland and Bob Hope. Make sure you see a show there if you can!
2. The Manchester Museum
How long does it take to get there? A 10-minute drive
Famous for its t-rex exhibit, the Manchester Museum has lots to offer all ages. With exhibits ranging from Ancient Egypt to the modern-day, you're sure to learn something new and have a great time whilst doing it. What's more, it's free to visit and is just a 10-minute drive from the city centre.
3. Chester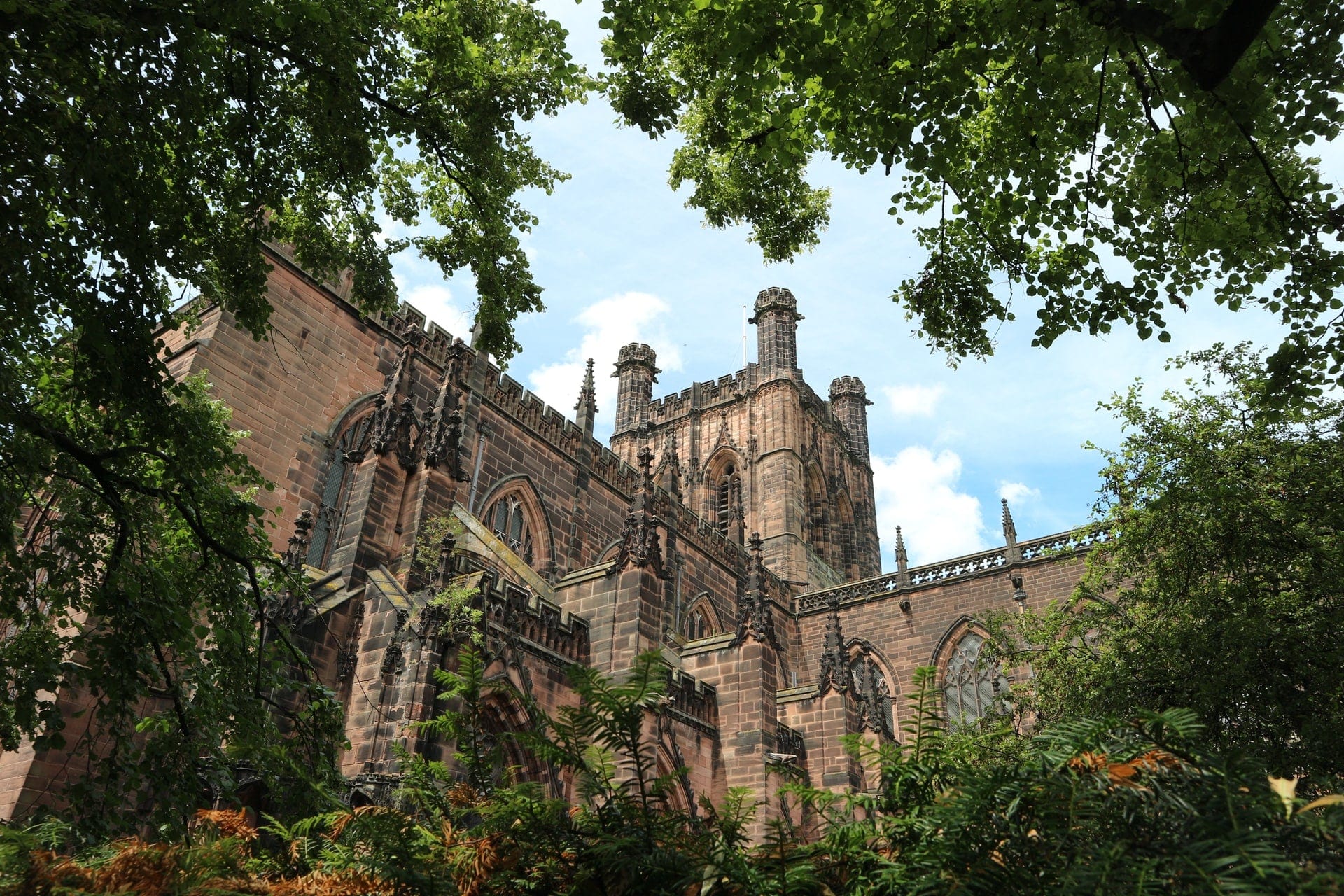 How long does it take to get there? An hour's drive
Founded as a Roman fortress in the 1st century A.D., Chester is a city known for its extensive Roman walls made of local red sandstone. Spend your time in this ancient city exploring its history! Some must-visit spots are the city walls, a 1000-year-old cathedral, the oldest racecourse and the largest Roman Amphitheatre in Britain. Another great piece of history is the unique 700-year-old half-timbered Rows galleries which form a second row of shops above those at street levels. However, that's not it! If you fancy a nice walk outside, look no further than Tatton Park, voted #1 National Trust Garden in the UK in 2020.
4. Delamere Forest
How long does it take to get there? An hour's drive
Not too far of a drive from Manchester, Delamere Forest is one of our favourite day trips from Manchester. It's a great spot to escape the crowds and find peace in the heart of the forest. Whether you walk along the easy-going trails or hike to admire the view across to Liverpool's famous skyline (and take lots of photos while you're at it!), there is plenty of scenery to admire in Delamere.
If you want to do something a little more exciting than just walking, Delamere Forest is also home to Go Ape, Segwaying and bike hire too! So whether you want to get around the forest on two wheels or by swinging high up in the trees, you're sure to do it in style.
5. Peak District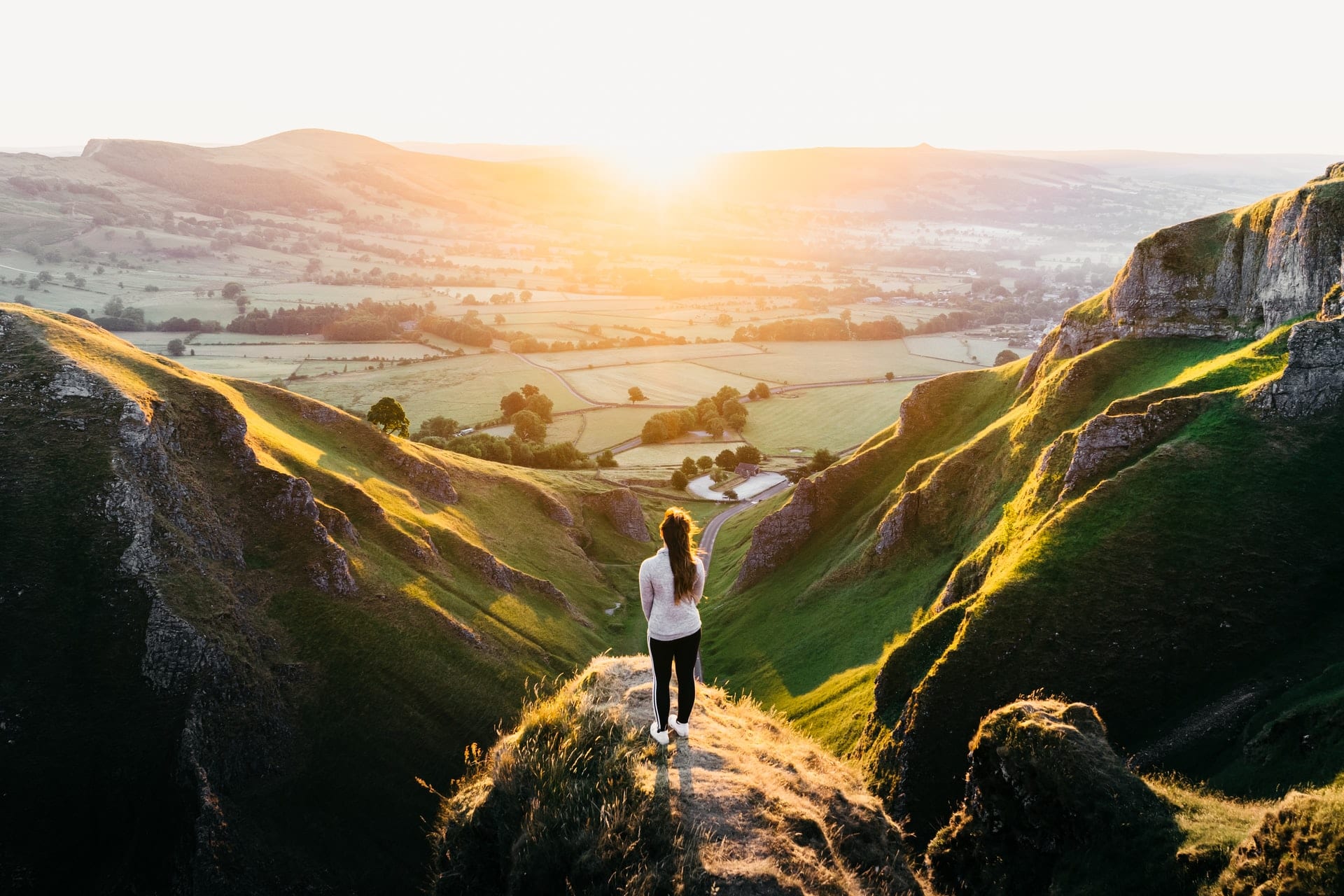 How long does it take to get there? An hour's drive
If you love hiking and amazing views, there's no better place to visit for a day trip than the Peak District. You could easily spend a week here rather than just a day, but this also means you can visit here multiple times and always have somewhere new to visit! Some good places to start for a great walk include Mam Tor, Kinder Scout, Bamford Edge or Monsal Trail.
However, if you'd rather spend your time exploring some cute market towns and drinking in one of the Peak District's many pubs you can do that too! Some good places to start are Bakewell, Buxton and Castleton, but you'll find cosy country pubs everywhere you go.
6. Fletcher Moss Park & The Botanical Gardens
How long does it take to get there? A 20-minute drive
If you want to check out a bit of natural beauty that's a bit closer to Manchester, then Fletcher Moss Park & Botanical Gardens could be a great option for you. With its own formal gardens, woodland and riverbank, Fletcher offers a peaceful haven away from the busyness of the city. It's even got a café, so you can grab some lunch and a drink to refuel!
7. Liverpool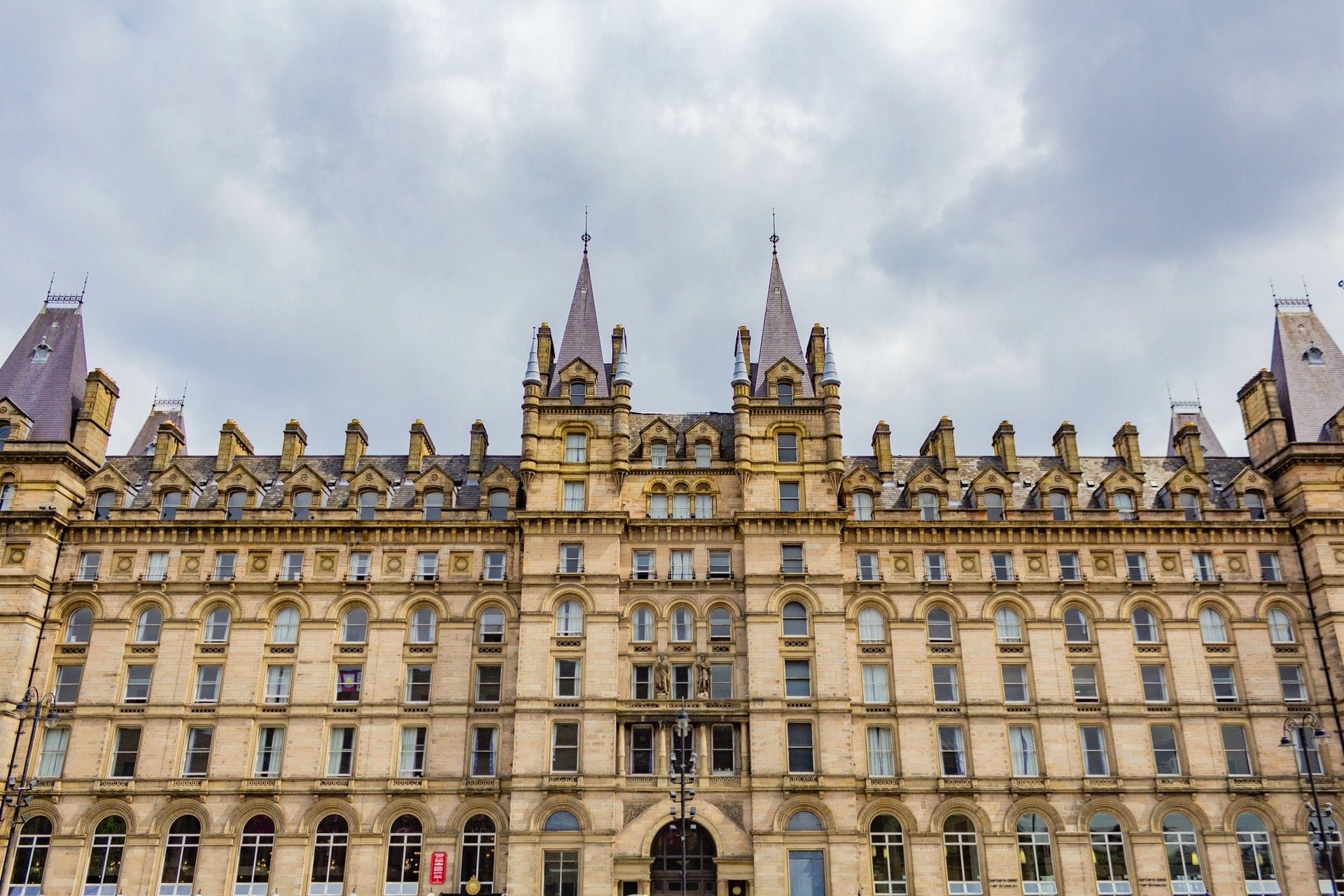 How long does it take to get there? An hour's drive
Home of the Beatles and Liverpool F.C., there is an endless number of things to do in Liverpool. You can explore Liverpool's maritime heritage down art Albert Dock, head to the Beatles Story to learn about the most famous band in the world, or head to Tate Liverpool to marvel at some acclaimed British and international modern art.
Liverpool also has a lot of lovely green spaces if you fancy a walk out in nature. Head to Sefton Park, Calderstones Park or Croxteth Country Park or Birkenhead Park to get your fresh air fix! A day trip to Liverpool would also be incomplete without bar-hopping in Ropewalks, before ending the day with some live music at the world-famous Cavern Club. Expect to see Beatles, The Doors and Oasis tribute acts in their droves. Just make sure you've got a designated driver to get you home!
8. National Football Museum
How long does it take to get there? A 5-minute drive
What's Manchester without a bit of football? If you can't get tickets to visit Old Trafford or the Etihad for a game, you could do the next best thing and visit the National Football Museum. Set over 6 levels, the National Football Museum has everything from the history of the game's laws to kits from throughout the years and interactive games. What's more, this one's just over a 5-minute drive from the city centre.
9. Lake District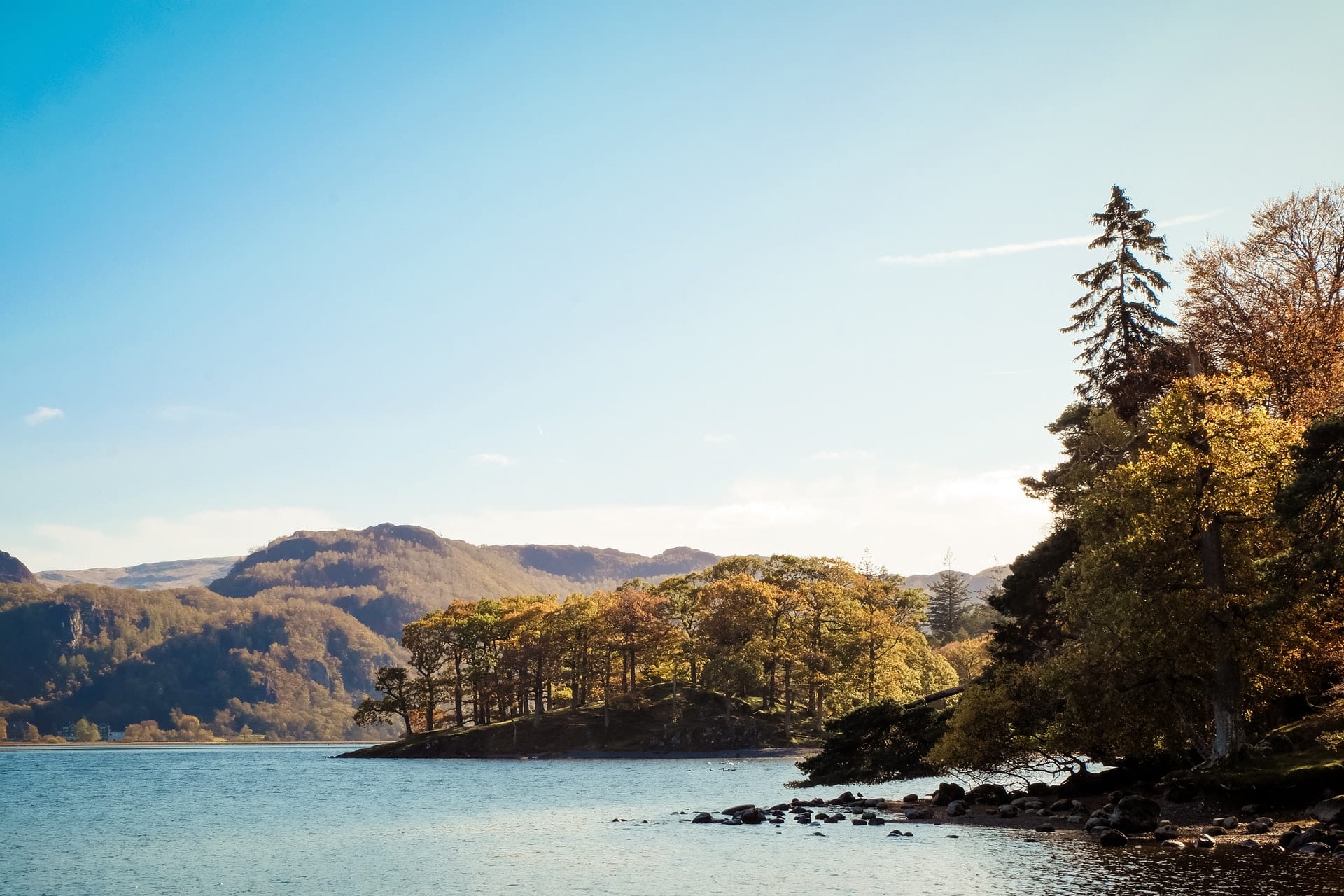 How long does it take to get there? An hour and 20-minute drive
Mountains, lakes and cosy pubs! What more could you ask for from a day trip from Manchester? Perfect for hikers and nature lovers alike, there are so many great mountains to tackle in the Lake District. Grab your hiking boots and head to Scafell Pike, Helvellyn, Skiddaw, The Old Man of Coniston, or one of the Lake District's many other mountains!
If hiking isn't your bag, there are plenty of gentle walks with beautiful views around the area's many lakes. Some of the most famous are Windermere, Ullswater, Derwentwater, Wast Water and Buttermere. Or if you just fancy wandering around some cute towns, dipping into independent shops and cosy pubs, head to Grasmere, Ambleside, Coniston, or Bowness-on-Windermere. It's safe to say you could take several day trips from Manchester to the Lake District before you even scratch the surface of it.
10. Heaton Park
How long does it take to get there? A 25-minute drive
If you want to get away from the hustle and bustle of the city with some green open spaces, then Heaton Park is another great option for your Manchester trip. With a wide range of facilities on offer, including a golf course and a small farm, there's fun to be had for all the family. This one's just under 30-minutes away from the city centre.
How can Jaunt help?
Not got your own car? No problem. With Jaunt's temporary car insurance, you can just borrow a friend or family member's car for your day trips from Manchester.
With short-term insurance, you can get comprehensive cover for up to 28 days, so if you were to have an accident, you're fully insured. The Jaunt policy also won't affect the no claims discount of the person whose car you're borrowing.