If you live in Bristol or are heading there for a long trip and fancy escaping from the city, there are so many great places nearby you can visit by car. From cities and historic hotspots to hikes in the mountains and country estates, here are 13 great day trips from Bristol you need to go on.
1. Bath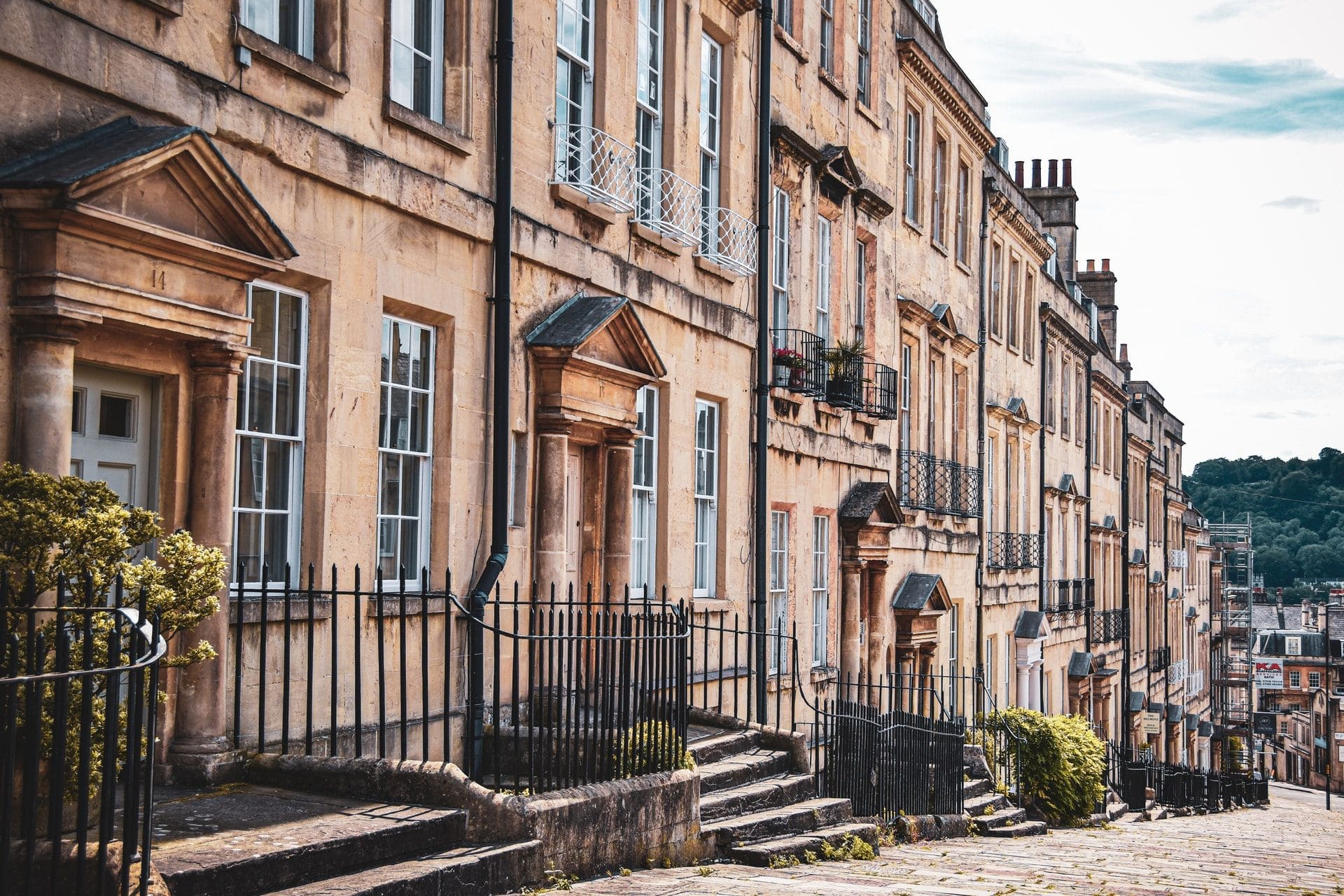 How long does it take to get there? A 40-minute drive 
Renowned for its historic architecture, amazing spa, and a whole host of independent shops, Bath is one of our favourite day trips from Bristol. A 2-hour spa experience at Thermae Bath Spa costs £40 per person but it is well worth every penny, especially for the open-air rooftop pool with amazing views across the city! The Roman Baths, Bath Abbey and the Royal Crescent are also must-see sights.
2. Cirencester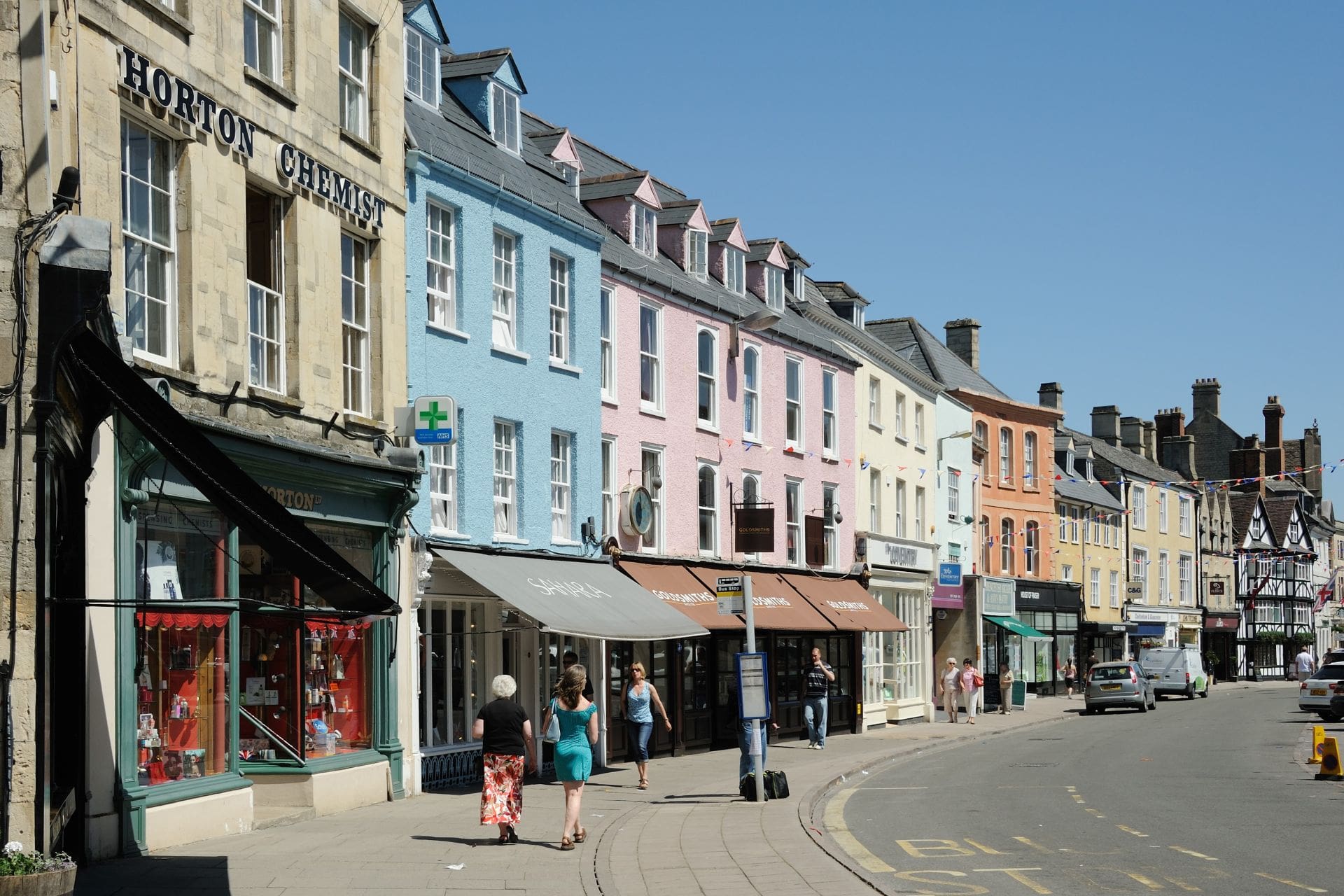 How long does it take to get there? An hour's drive 
Like Bath but on a smaller scale, Cirencester is a quaint little market town with plenty of character. Often referred to as the Capital of the Cotswolds, Cirencester was the second largest town in Britain during Roman times. This means the town is steeped in history, from the cathedral-like Parish Church at its centre to the gorgeous Cirencester Park country house. However, if history isn't your thing, there is also a growing number of creative independent little shops and some amazing restaurants and cafes too!
3. Malvern Hills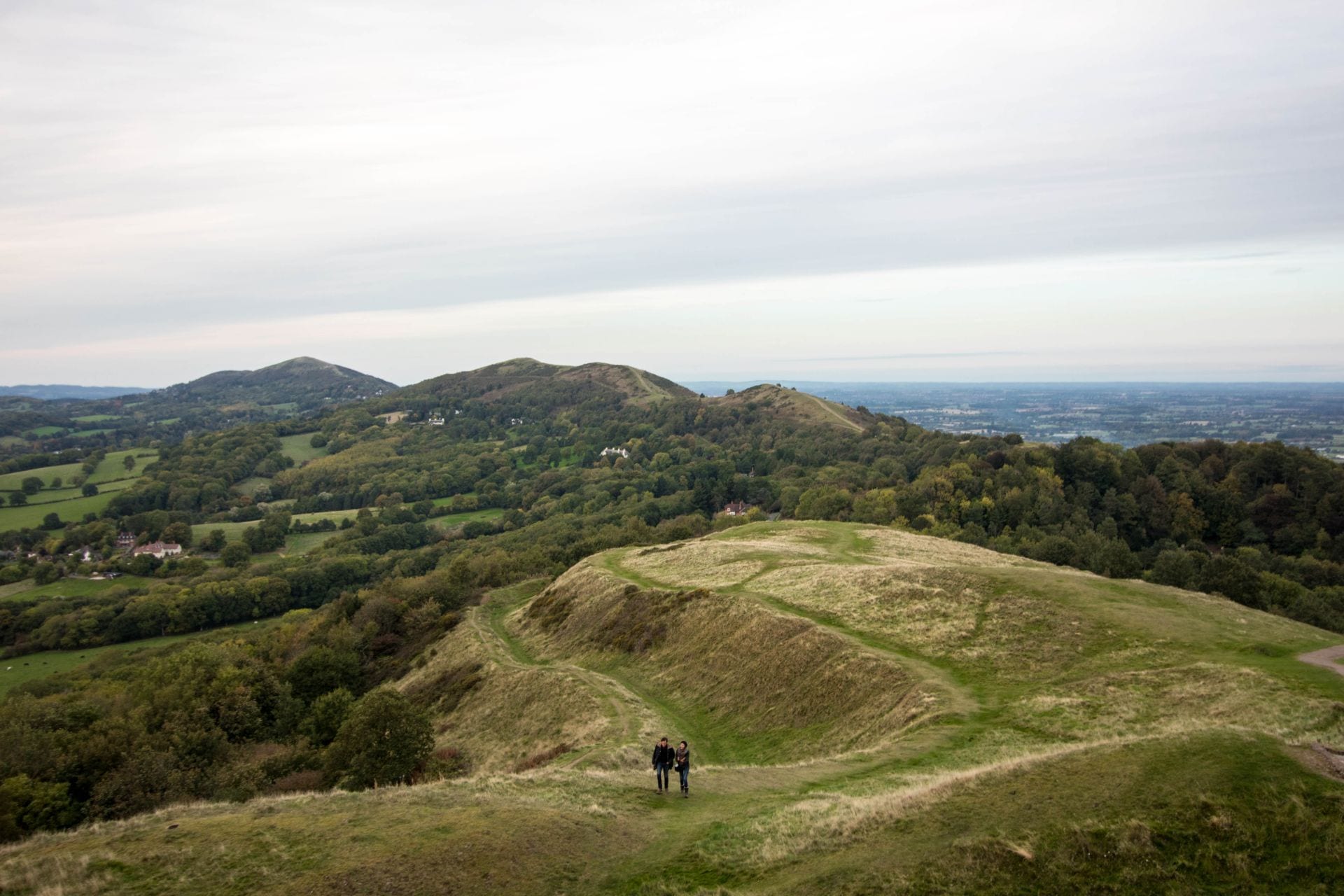 How long does it take to get there? An hour and 20-minute drive 
If nature's what you're after, look no further than the Malvern Hills. A hidden gem that spans across the counties of Worcestershire, Herefordshire and Gloucestershire, there are plenty of different walks to choose from in the Malverns. Our favourites are the Worcestershire Beacon and British Camp. These hills are so beautiful that they've even inspired numerous writers throughout time, including J. R. R. Tolkien and C. S. Lewis!
4. Cheltenham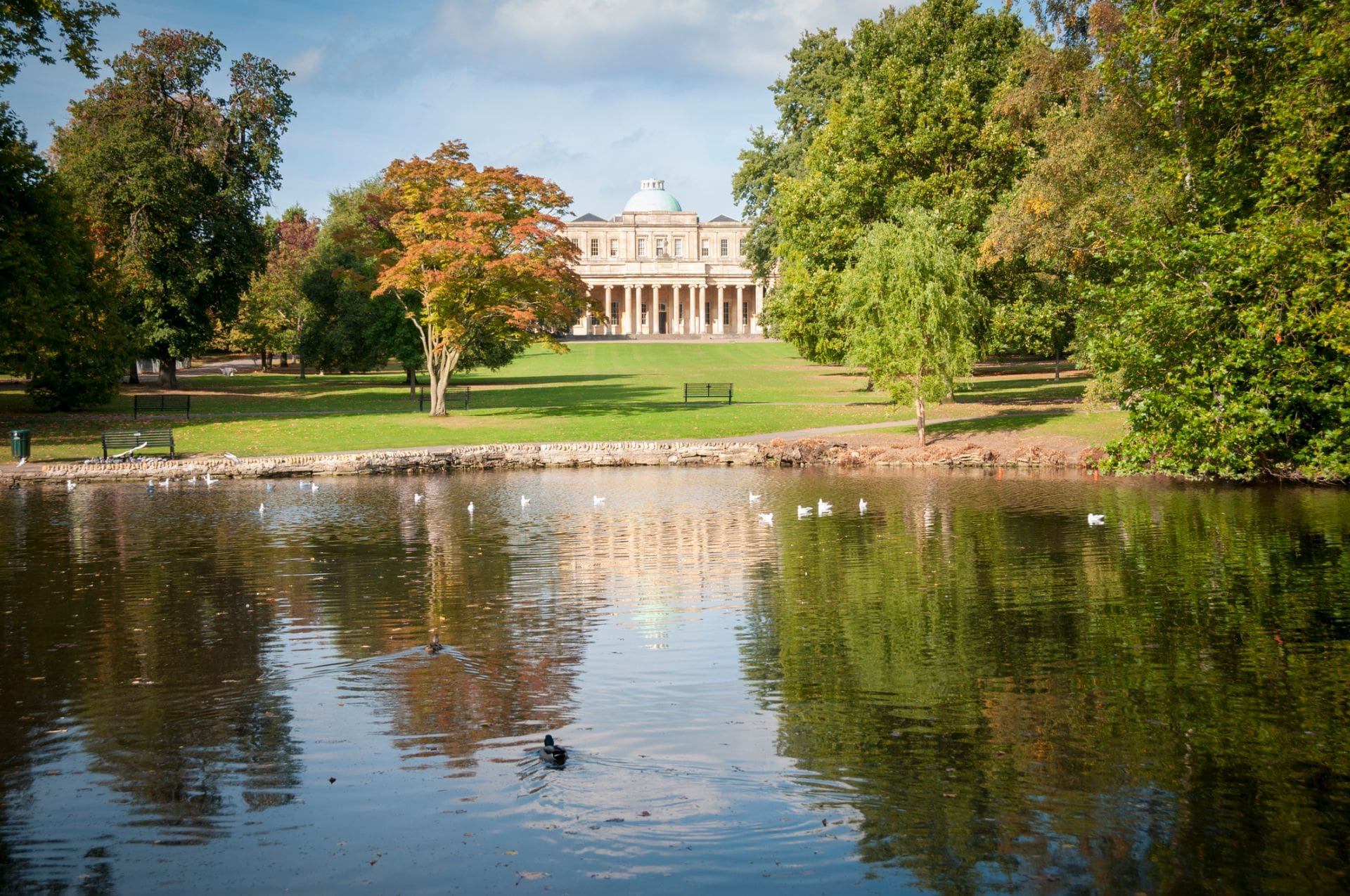 How long does it take to get there? A 50-minute drive 
Famed for its many festivals including everything from the Racecourse Festival and the Balloon Fiesta to the Literature Festival and the Jazz Festival, Cheltenham is a real town of culture. But if you're not visiting the town for one of its events, there is still so much to see and do. Be sure to check out Pittville Park, the Town Hall and Everyman Theatre!
5. Stonehenge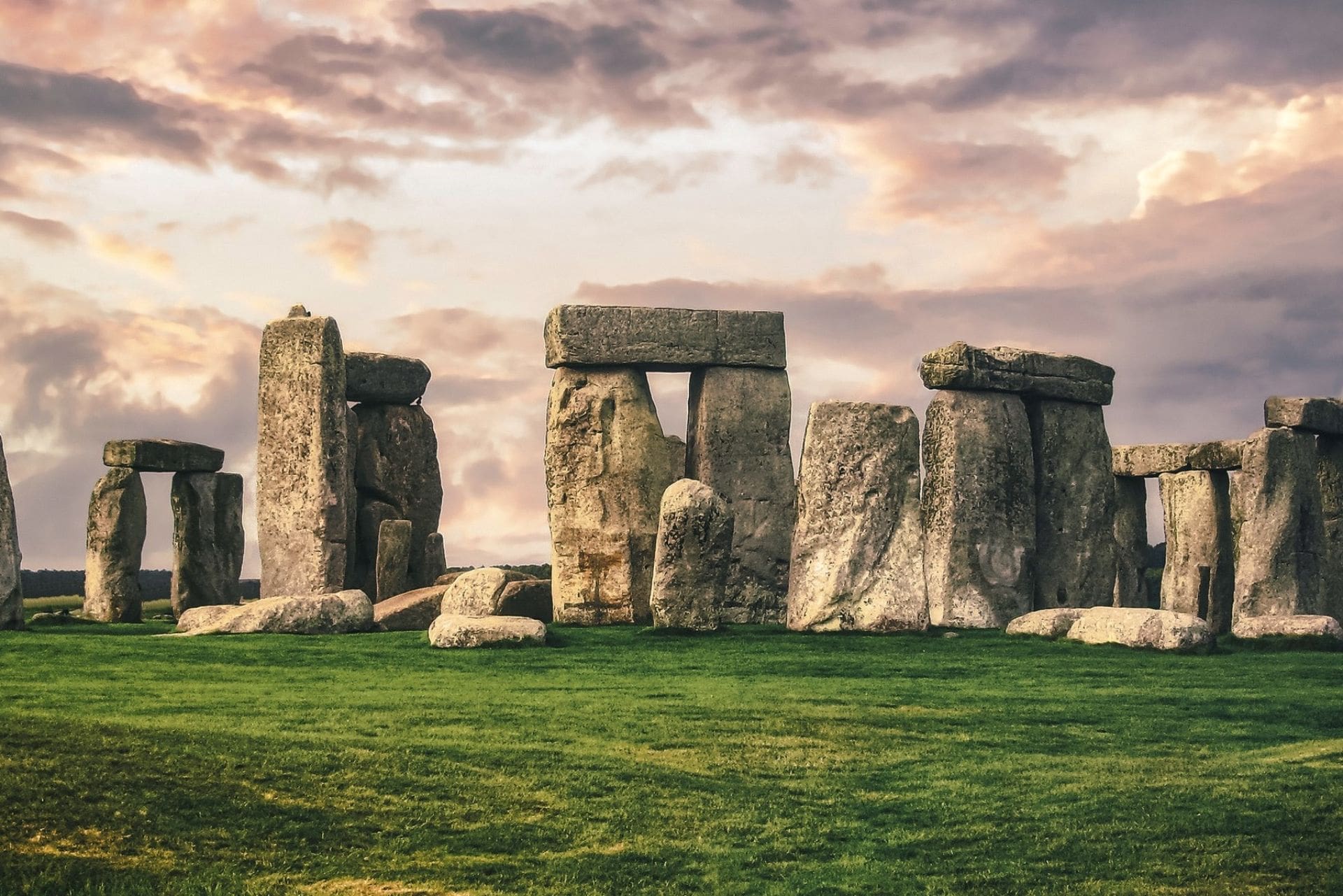 How long does it take to get there? An hour and 20-minute drive 
This monument needs no introduction! With tourists flocking here from all around the globe, you'd have a hard time finding someone who hasn't heard of this world-famous historical landmark. But if you're not already familiar, Stonehenge is a prehistoric stone circle found in Wiltshire that was built about 5000 years ago. Top tip: visit for the summer or winter solstice for an even more special experience!
6. Cheddar Gorge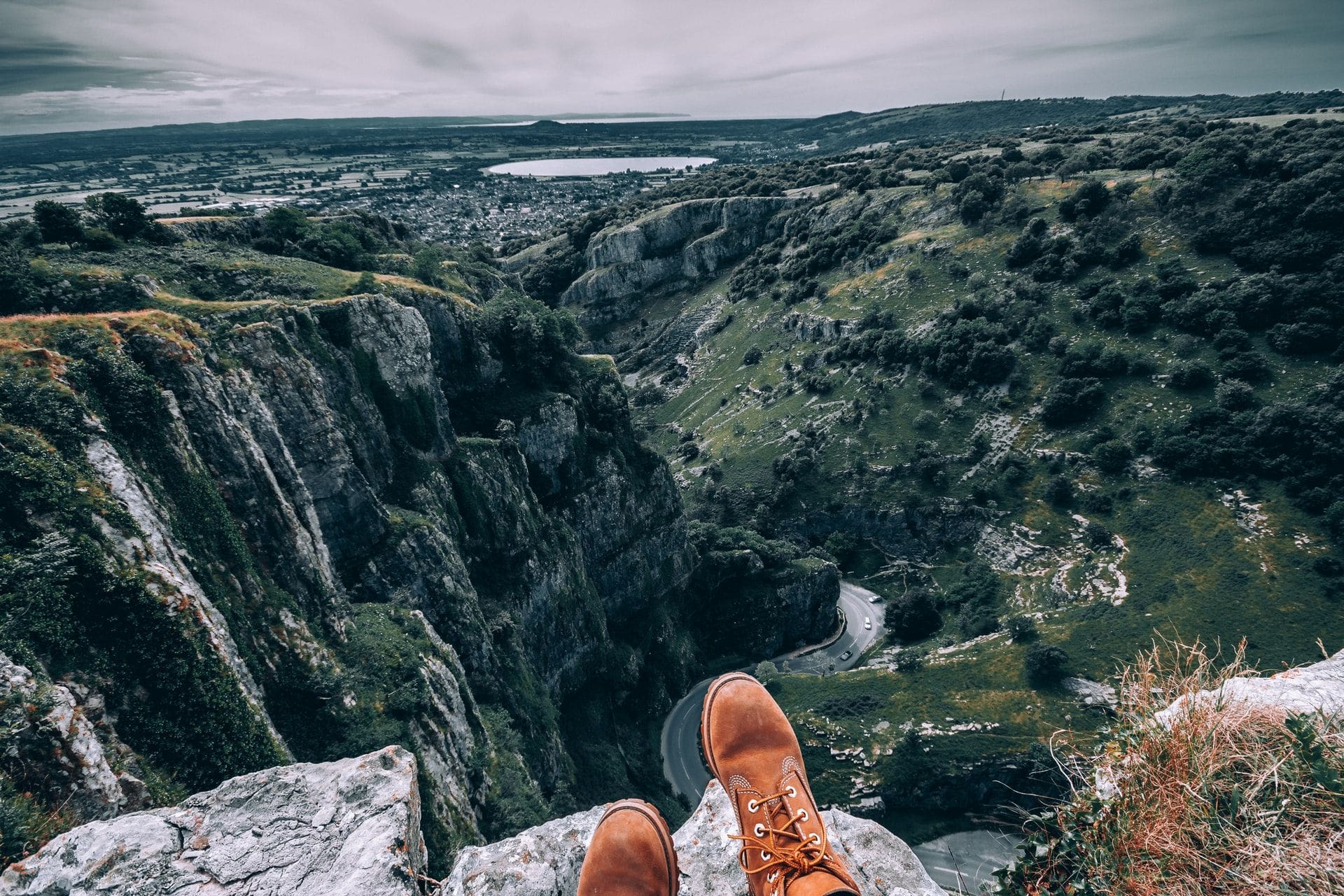 How long does it take to get there? A 45-minute drive 
One of Britain's most spectacular natural landmarks, Cheddar Gorge is one of our favourite day trips from Bristol by car. Its awe-inspiring cliffs are enough to take anyone's breath away! Whether you take the cliff-top walk up to the iconic viewpoint or head into the 500,000-year-old Gough's Cave, Cheddar Gorge is a great day out for people of all ages. You can even go rock climbing or caving if that takes your fancy!
7. Weston-super-Mare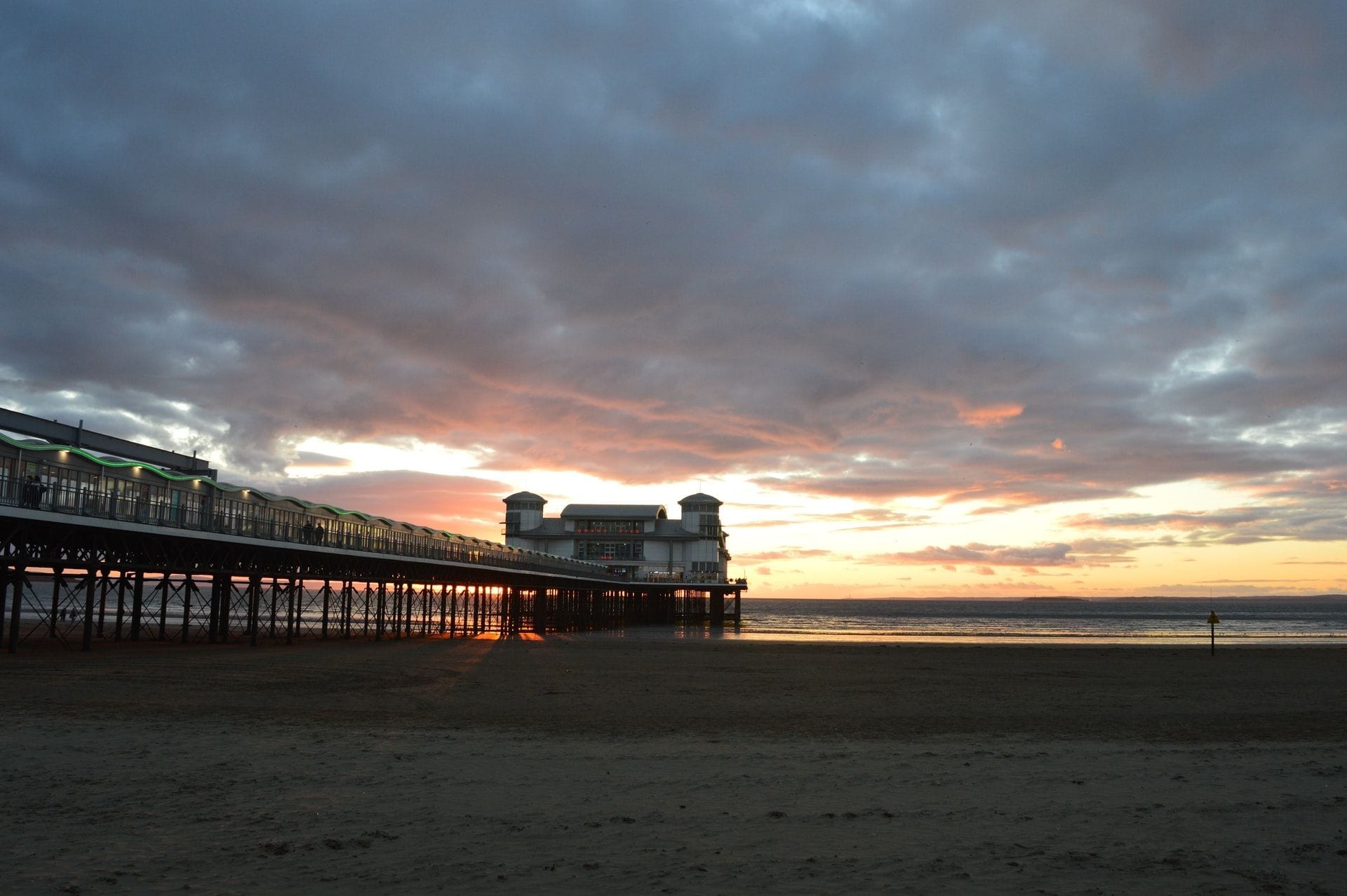 How long does it take to get there? A 45-minute drive 
If you're after a day trip to the seaside, the best place to head is Weston-super-Mare. Weston-super-Mare is a classic British seaside resort located in the heart of North Somerset, which is in no shortage of gorgeous beaches. Whether you head to the Grand Pier or for a donkey ride along the beach, there is plenty to do here. There are even some gorgeous parks for you to lay back and relax in, including Jill's Garden, Grove Park and Ashcombe Park. Anyone up for a picnic?
8. The Cotswolds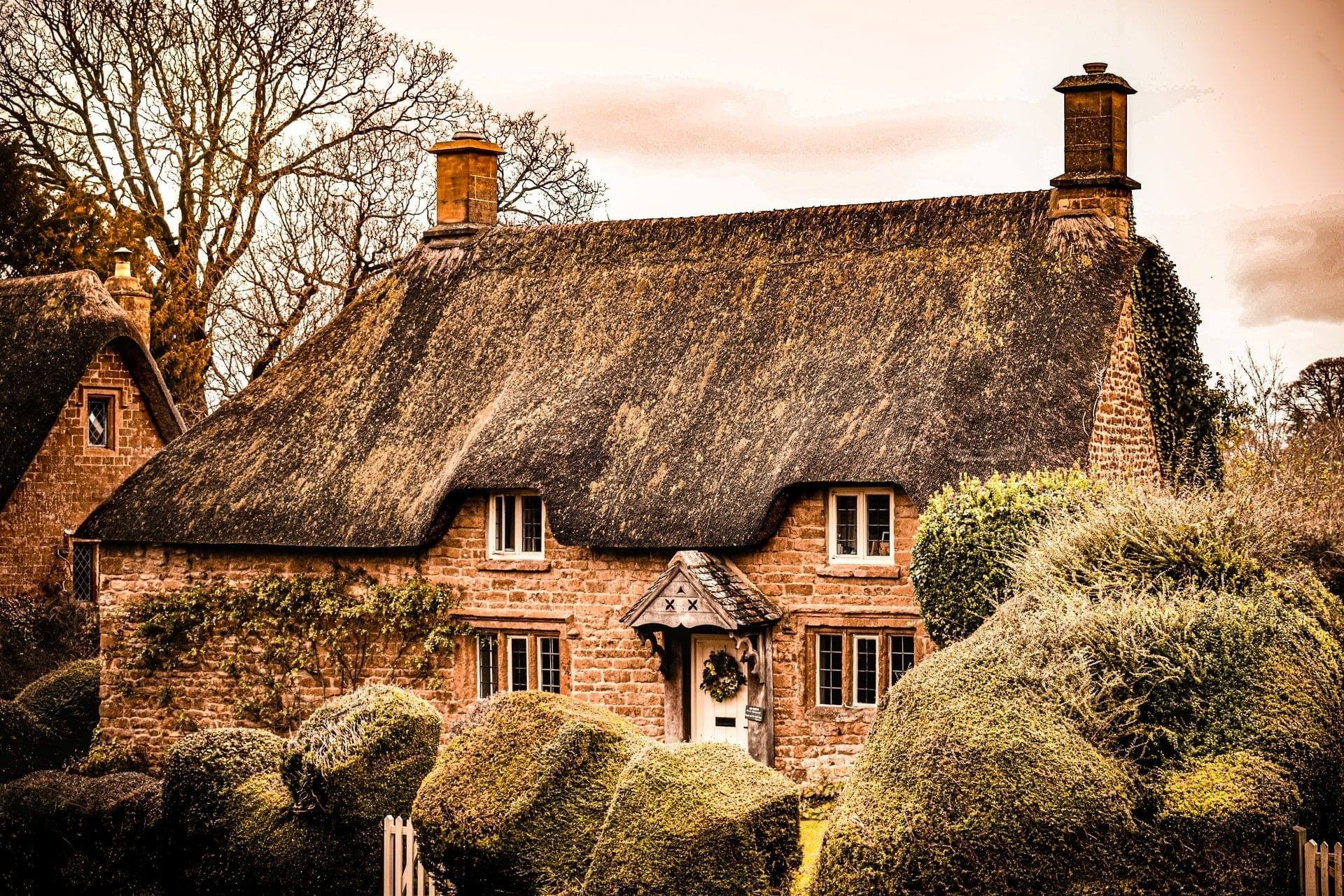 How long does it take to get there? A 30-minute drive 
Another of our favourite day trips from Bristol by car, the Cotswolds are quaint, picturesque and full of charm. You could easily spend a week exploring all of the Cotswolds but some of our favourite towns and villages to visit here include Castle Combe, Bibury, Upper and Lower Slaughter, Stow-on-the-Wold, Bourton-on-the-Water and Broadway. For some great views across some of the Cotswolds' best countryside, we'd also recommend taking a visit to Coaley Peak Viewpoint, Birdlip Viewpoint and Painswick Beacon.
9. Stourhead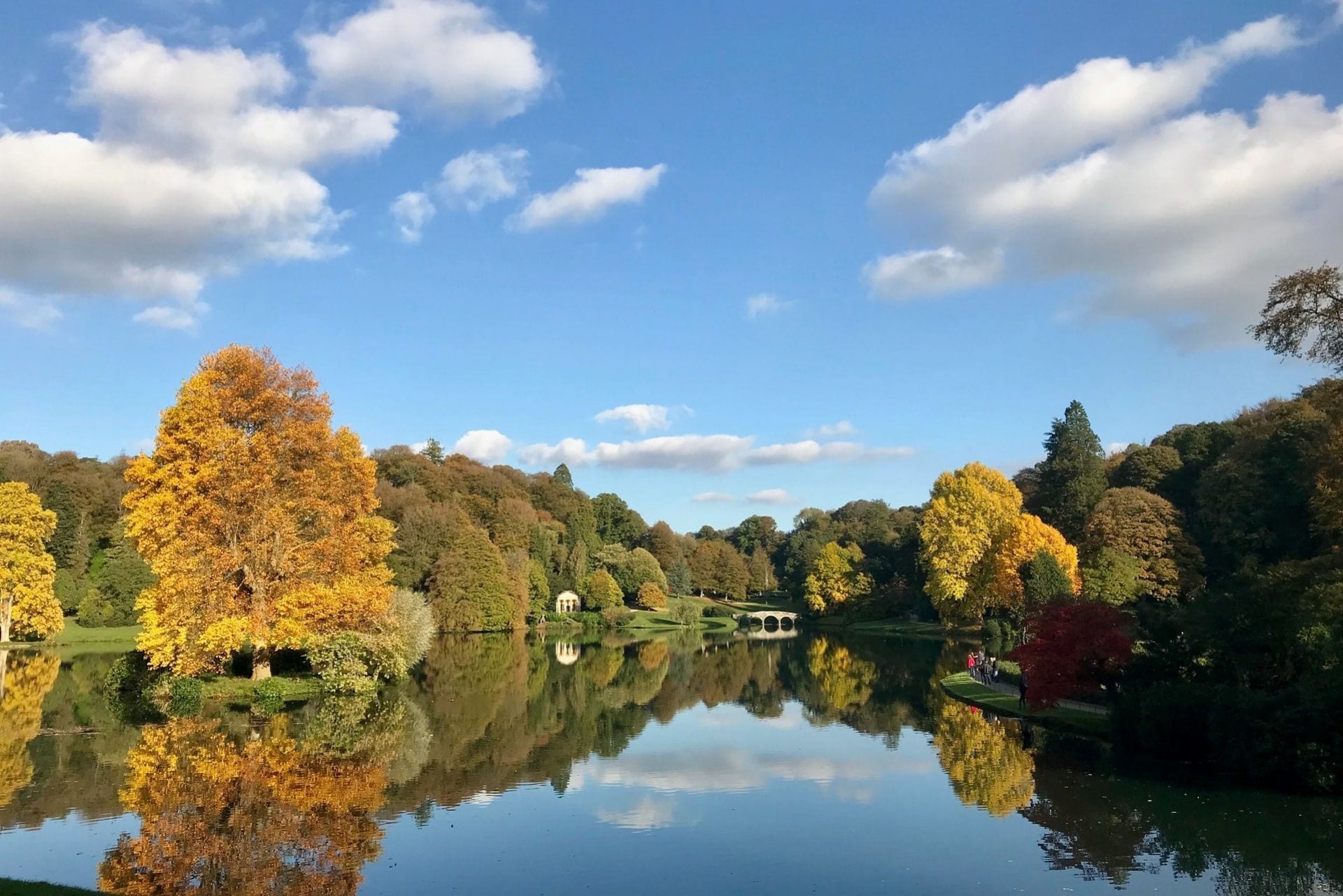 How long does it take to get there? An hour's drive 
Stourhead is a 1,072-hectare estate in Wiltshire that is home to a Palladian house and a world-famous landscape garden. There are a few walks you can embark on here, including King Alfred's Tower walk and the Park Hill Camp walk, but no matter which route you take, you'll be rewarded with some amazing views. And once you've walked up an appetite, you can head to the restaurant or farm shop to fill yourself up with some delicious local produce. Top tip: visit at Christmas to see the after-dark light trail!
10. Oxford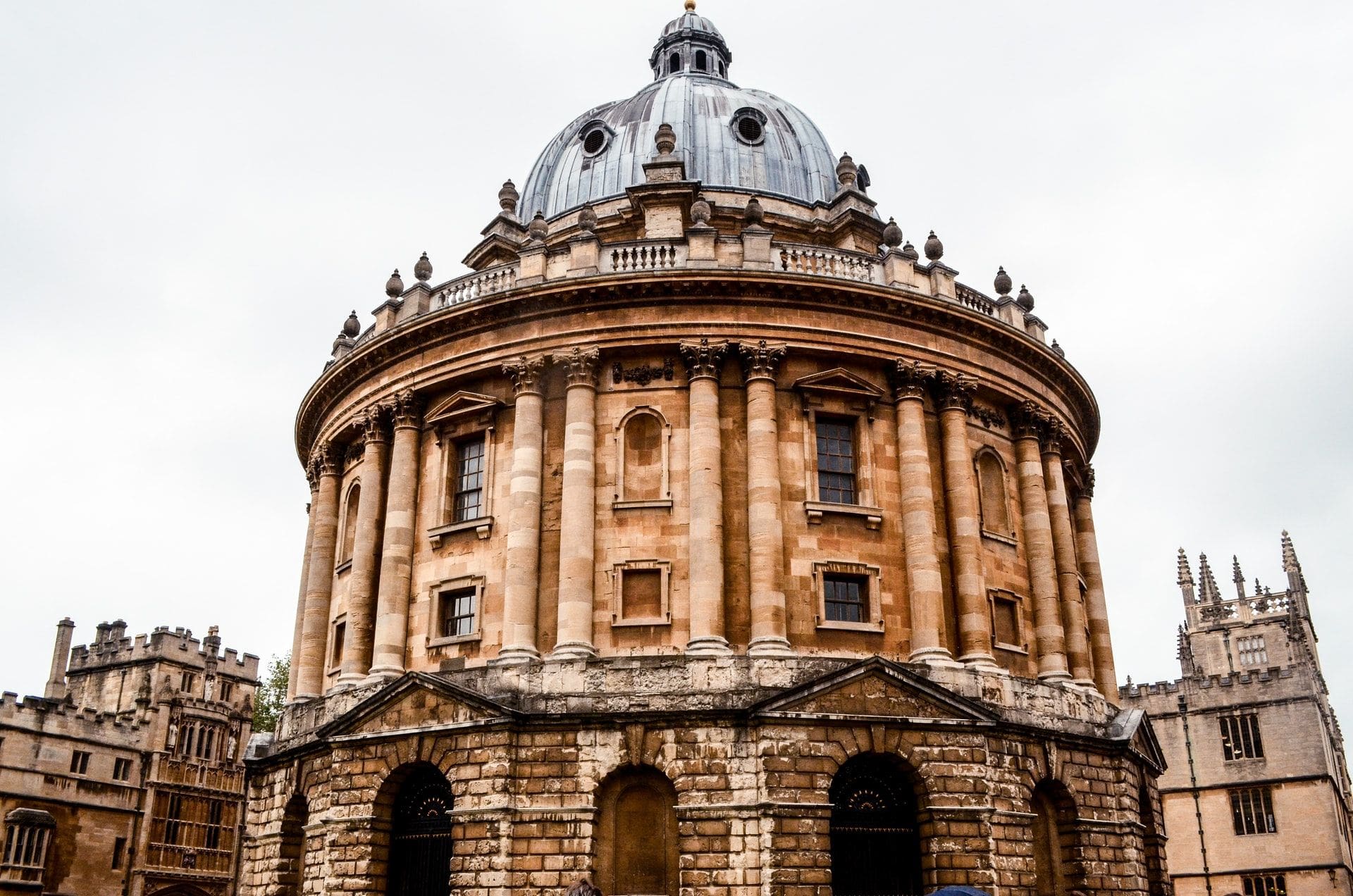 How long does it take to get there? An hour and a half drive 
Attracting tourists from all over the world, Oxford is a city on many travellers' UK bucket lists – and for good reason too. From famous historical sights to a whole host of bars and restaurants, you could easily spend more than just one day in Oxford. With limited time, we'd recommend visiting some of the university's colleges, going punting on the river and climbing the University Church of St Mary for some amazing views across the city! It's no wonder it's one of the most romantic weekend breaks in the UK.
11. Longleat Safari Park
How long does it take to get there? A 50-minute drive 
Longleat Safari Park is one of the UK's best safari parks and one of our favourite day trips from Bristol! Enter a land of adventure as you discover everything from a grand stately home and its beautiful grounds to both drive-through and walk-through safaris. The park is home to all sorts of animals including lions, tigers, monkeys, zebras, giraffes, rhinos, cheetahs and flamingos! Visit from November to January to also see the Land of Light, a myriad of magical light installations that emerge throughout the park.
12. Exeter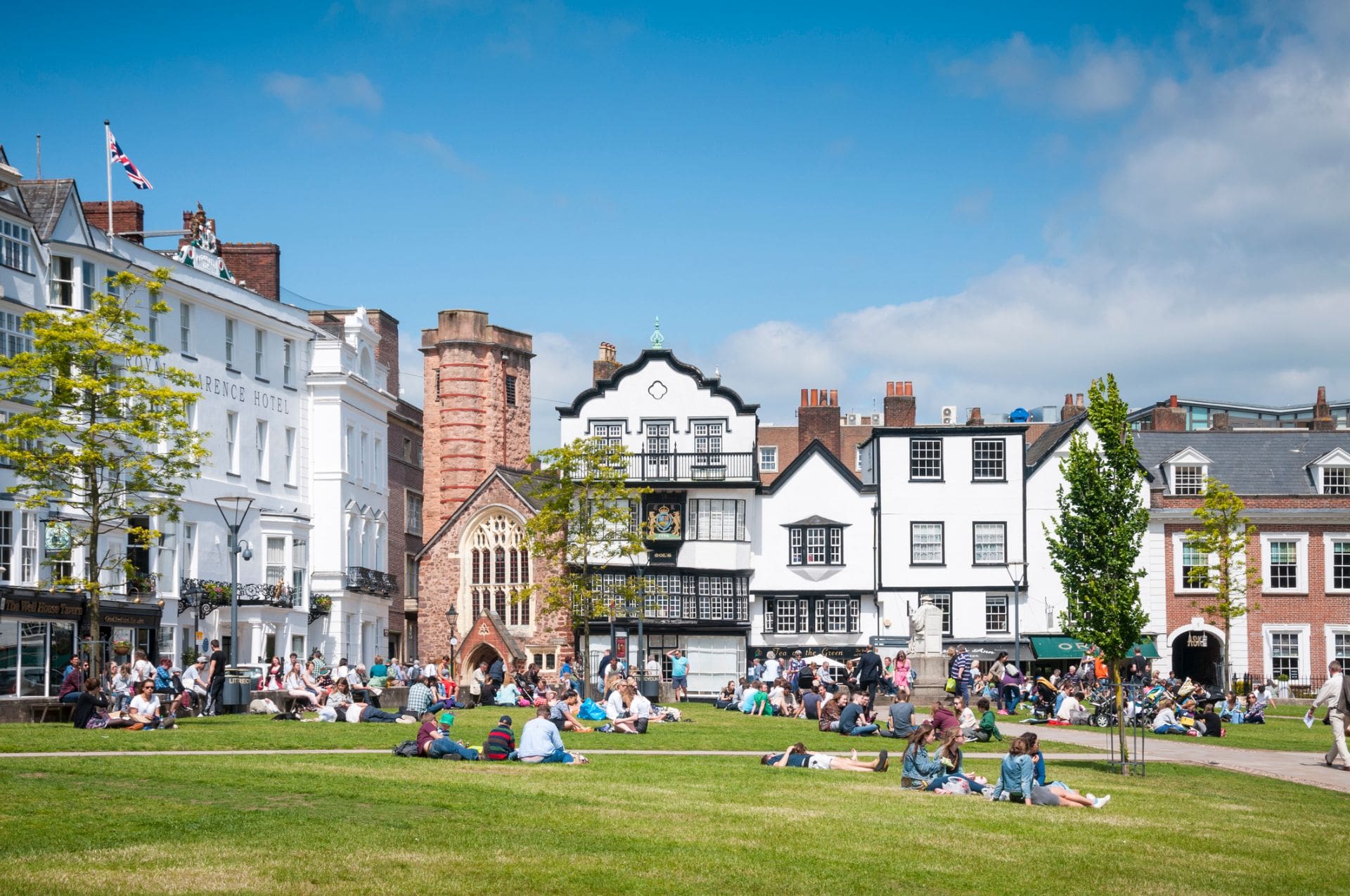 How long does it take to get there? An hour and a half drive 
While there are so many beautiful places to visit in Devon, the best place to start is with Exeter, Devon's county town. An ancient city that dates back to the Roman era, Exeter is full of history and beautiful historic buildings. Whether you decide to lounge back at Cathedral Green or down by the quayside, Exeter is best explored on a sunny day. However, it is also home to a lovely little Christmas market that brings the city to life in the winter months! The city is also home to many lovely independent restaurants and rooftop bars, so you can eat and drink the day away.
13. Glastonbury Tor
How long does it take to get there? An hour and a half drive 
While best known for its festival, Glastonbury is beautiful in and of itself. For some gorgeous views across the local area, head up Glastonbury Tor, topped by the roofless St Michael's Tower, a Grade I listed building. This distinctive hill rises 158m above the surrounding flat land, rewarding those who make it to the top with unparalleled 360-degree views. You can also discover an abundance of wildlife here including birds, badgers, rabbits and foxes.
Where does Jaunt come in?
Whether it's Oxford or Cheddar Gorge that has caught your eye, Jaunt can help you get there more easily if you don't have a car. You can also use Jaunt to split the driving if you heading out in a small group and fancy a more relaxed day trip from Bristol. With Jaunt, you can borrow a mate or family member's car to get you out of Bristol for the day, all without the hassle of public transport!
With Jaunt, the cover is comprehensive and flexible, and if you were to have an accident, the Jaunt policy won't affect the no claims discount of you or the car owner. Win, win. For more information, read our ultimate guide to temporary car insurance or head over to our handy Help page where we answer your FAQ.